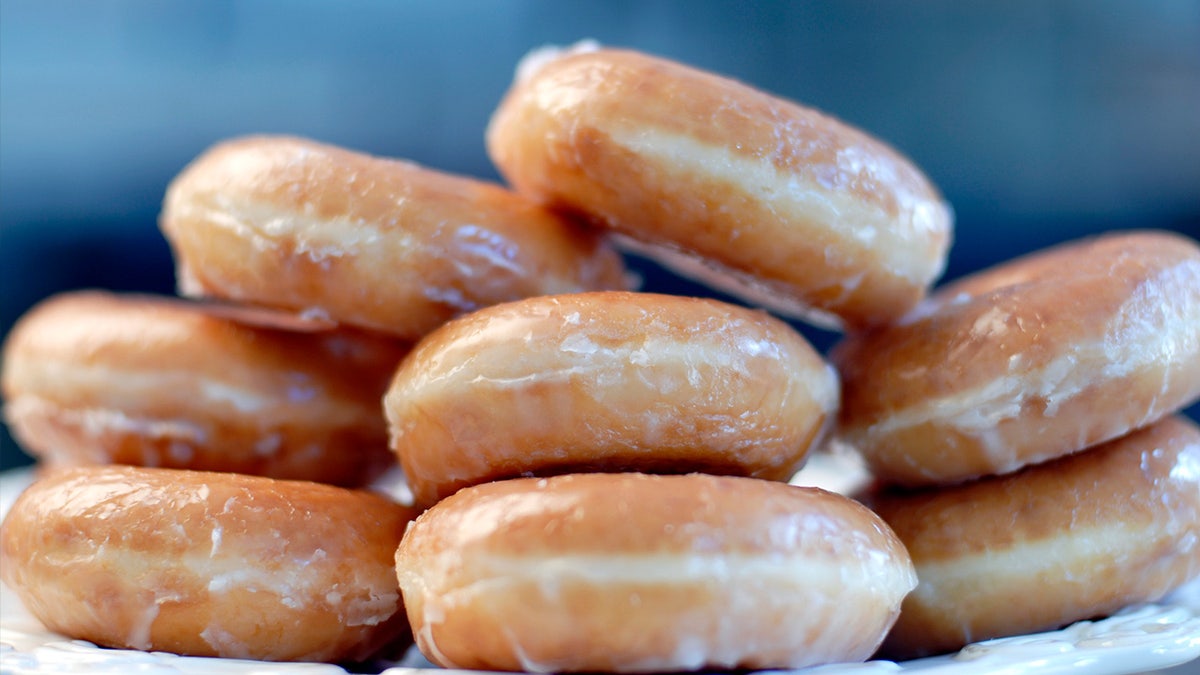 Beer lovers have a sweet new brew to look forward to. Two Tampa Bay breweries have teamed up to use Krispy Kreme donuts in the brewing of their beers.
Both Hidden Springs Ale Works and Arkane Aleworks in Tampa, Florida, have starting brewing up batches of the beer, with one batch made out of dozens of glazed donuts, while the other is made out of cream-filled donuts, according to the Tampa Bay Times.
Hidden Springs Ale Works posted a picture of the brewing process on their Facebook last week, showing chunks of the donuts they're mixing in with a Russian imperial stout that's yet to be named.
Each of the batches are made up of two dozen donuts, creating a 12.5 ABV stout that's "roasty" and "chocolatey," with flavors of the glaze on the doughnuts coming through when you take a sip, Hidden Springs founder Josh Garman told the Tampa Times.
While Krispy Kreme isn't directly partnering with the breweries on the beers, they did give them their support for the concept, Garman told the publication.
This isn't the first time either brewery is experimenting with unexpected flavors, though, having already used everything from Peeps and 7-Eleven doughnuts to peanut butter and Gatorade.
The donuts bring in a sweet touch to the Russian imperial stout, known for exhibiting flavors of coffee, chocolate, and roasted malt.
The breweries are planning to offer the new brew on draft and by the bottle, at a price of $25, starting next month.