Kraft Singles is first food allowed to display 'Kids Eat Right' logo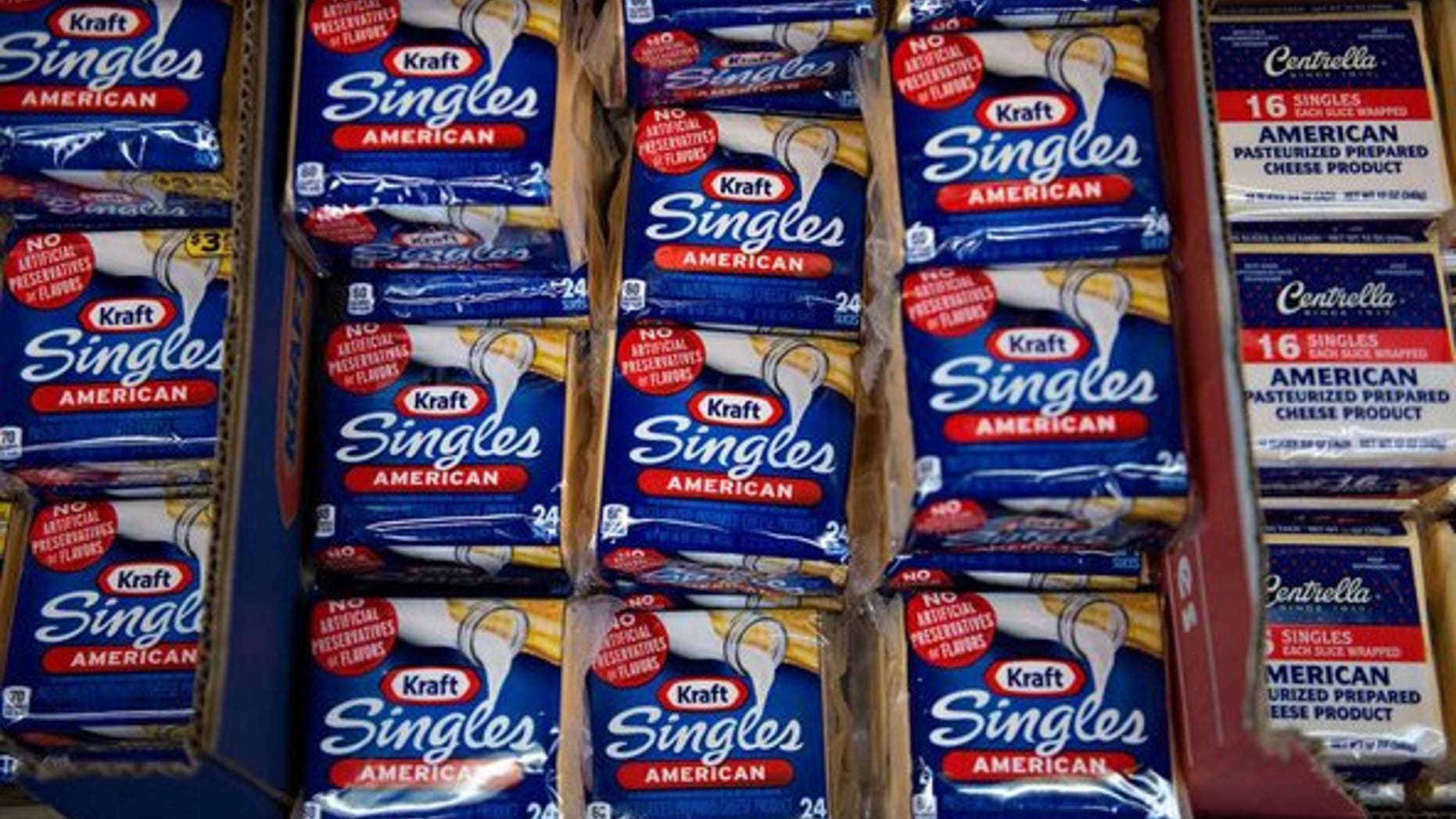 The Academy of Nutrition and Dietetics has given its first seal of approval to a processed lunchbox staple.
"My jaw just hit the floor and my eyebrows just hit the ceiling."
Kraft Singles, individually wrapped slices of processed American cheese, can now use the group's new "Kids Eat Right" label, designed to point health-conscious families in the right nutritional direction when shopping for kid- friendly foods.
The new label will appear on the regular and 2 percent milk versions of Kraft singles, which together make up about 95 percent of the branded Singles line, reports the NY Times.
Though the academy represents 75,000 registered dietitians and other professionals in the field, many are questioning why Kraft's processed food product is the first to receive the label.
"I am really shocked that this would be the first thing that the academy would choose to endorse," Casey Hinds, a mother of two promotes improving nutritional food quality through her blog, USHealthyKids.org, told the Times.
Kraft has previously been targeted for its use additives in many products including sugar, salt, artificial dyes and preservatives. In 2003, the FDA ordered Kraft to alter the name of the Singles product due to its use "milk protein concentrate," which is banned under the administration definition of  "pasteurized process cheese food."
Today, Singles and Velveeta are called "pasteurized prepared cheese product." The current recipe for Kraft Singles contains cheddar cheese (milk, cheese culture, salt, enzymes) as a well a host of difficult-to-pronounce ingredients like sodium citrate, sodium phosphate, annatto and paprika extract (color).
So are Singles really good for you?
The Academy released a statement hoping to clarify its position on the pasteurized cheese product saying, "Kraft is putting the 'Kids Eat Right' logo [on its packaging and] saying Kraft is a proud supporter of Kids Eat Right, not vice versa. The Academy has never endorsed any product, brand or service, and we never will."
So the nutritionist group is not even supporting the consumption of the product but rather has chosen to acknowledge that Kraft "supports" their mission.
"We saw the synergies in taking our mission and the mission of the academy and making them into one to drive education and awareness around the nutrient needs of children and how to address them," said Kari Ryan, director of nutrition, science and regulatory affairs at Kraft, who also happens to be a member of the academy. She noted that most children ages 4 to 18 do not get enough calcium — a gap which Singles may help to fill.
While the label may help guide parents to seek out additional resources on healthy eating, other dietary advocates are saying confusion over the new label may cause more harm than good.
"My jaw just hit the floor and my eyebrows just hit the ceiling," Andy Bellatti, founder of Dietitians for Professional Integrity, told the NYTimes. "You would think an organization that has come under fire for so many years for its relations with food companies might pick something other than a highly processed cheese product for its first endorsement."