Kickstarter campaign for potato salad raises over $35,000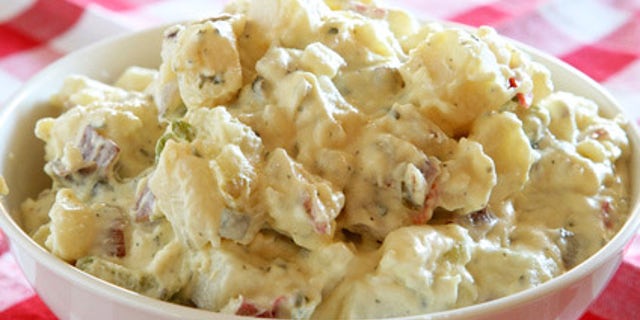 Want to have a potato salad party? Start a Kickerstarter campaign.
On July 3, Zach "Danger" Brown jokingly created "Potato Salad," a Kickstarter project with a relatively modest goal—to make potato salad --and a budget of just $10.
"I'm making potato salad," proclaims Brown's Kickstarter page. "Basically I'm just making potato salad. I haven't decided what kind yet."
Six days into the campaign, he's raised over $37,000 from more than 3,400 backers worldwide. And there are still 25 days more to go.
Based on the amount pledged, Brown initially promised backers various rewards.
Those who pledged $3 would receive an actual bite of the potato salad (no specifics are given). But for a whopping $50, patrons would receive a "book with potato salad recipes inspired by each country where we have a backer along with a bite of the potato salad, a photo of me making the potato salad…and I will say your name out loud while making the potato salad."
Now, Brown is upping the ante with a party. As support for his project grew, he said he doesn't have enough room in his kitchen and claims that he will rent out a party hall to throw a "potato salad party."
"The internet loves potato salad! Let's show them that potato salad loves the internet!!" he wrote.
Funders beware. Every new start-up venture is not without risk. Brown admits that this his first potato salad and "it might not be very good."