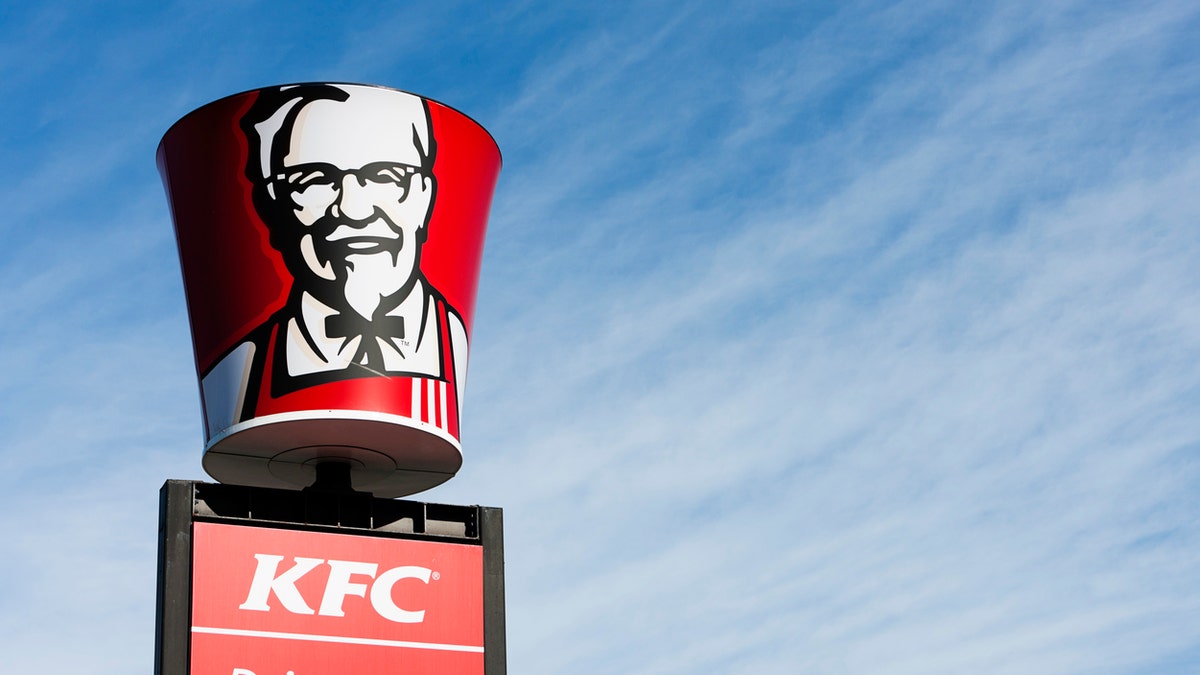 Last month, Twitter user @edgette22 discovered KFC's Twitter account followed only five Spice Girls and six people named Herb – making 11 herbs and spices.
The realization has since skyrocketed edgette, real name Mike Edgette, to social media stardom. His initial tweet alerting people to the chicken chain's joke earned him 715,000 likes and 322,000 retweets.
KFC SELLING CHICKEN-SCENTED BATH BOMBS
Now the media manager who works for a PR firm in South Dakota has received yet another reward for his eagle-eyed catch.
The KFC team has shipped Edgette a framed, custom painting of him piggyback riding Colonel Sanders against a serene backdrop of soaring snow-capped mountains, rushing waterfalls and curious wildlife. Edgette, wearing Converse and cargo shorts, is holding a fried chicken drumstick in one hand and pointing with the other.
However, since Edgette posted his newest piece of artwork on social media, some have become suspicious of his original finding. One Reddit user even accused him of having been in on the stunt since day one.
FOLLOW US ON FACEBOOK FOR MORE FOX LIFESTYLE NEWS
Edgette addressed the rumors on his Twitter, writing, "So apparently I'm an undercover spy that works for @kfc and/or @WiedenKennedy. Weird. I feel like I would know that. But I guess the Internet is smarter than me."