KFC creates strange new virtual reality training video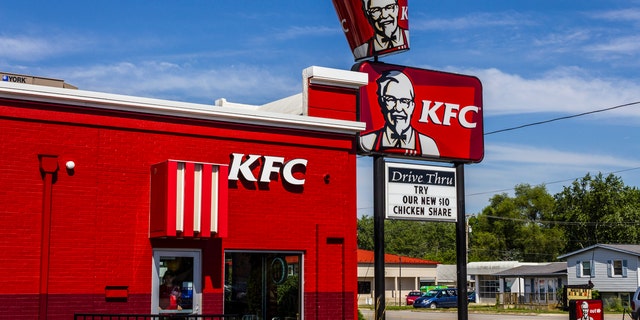 Sinister music, a hacking voice ordering you around, disembodied hands floating in front of your face – no, you're not in a horror movie. You're a trainee at KFC.
In a high-tech move, KFC has created a video game-like training video that uses virtual reality to teach new hires how to make chicken.
According to a press release from the fried chicken chain, KFC will be incorporating virtual reality into its training via Oculus Rift headsets. The VR component will teach the trainees how to properly make the Original Recipe fried chicken by taking them through each of the five steps – inspecting, rinsing, breading, racking, and pressure frying.
COUPLE CREATES PALEO DIET-FRIENDLY BABY FOOD, NUTRITIONISTS CONCERNED
To ensure the trainee has been paying attention, they can't gain "freedom" from the enclosed room until they pass a test at the end.
The press release explains the decision behind choosing a more technologically advanced training process is efficiancy. The VR training takes only 10 minutes to complete, whereas the real life version can take up to 25 minutes to show all the steps.
FOLLOW US ON FACEBOOK FOR MORE FOX LIFESTYLE NEWS
Though, one thing the press release has not explained is why the training video is so creepy.
But at least the trainees leave having fully learned how to carry out the signature crispy chicken recipe to perfection.