KFC bringing back the Double Down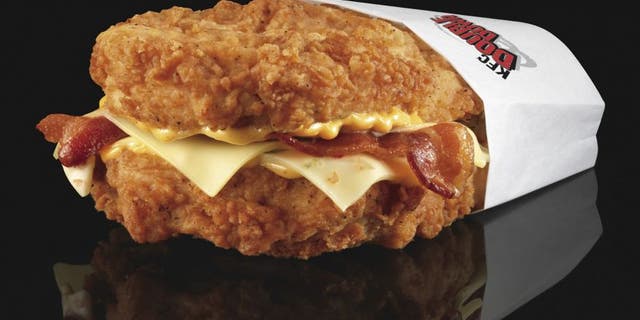 Prepare for the triumphant return of the bunless fried chicken sandwich known only as the Double Down.
A big hit when it was first unveiled back in 2010, KFC's meaty Double Down will return to the menu nationwide from April 21 to May 25.
"Yes, it's true! What is arguably the most talked-about product in KFC history is coming back, but only for a limited time," said KFC spokesman Rick Maynard, in an email to CNNMoney
For those who never tried the fast food chain's quirky sandwich, make sure you have an empty stomach for your first attempt.
"It includes bacon, Monterey Jack cheese and Colonel's sauce sandwiched between two 100 percent white meat Original Recipe filets," said Maynard.
Welcome back, Double Down. Welcome back.