Judge dismisses case against McDonald's Extra Value Meals, says name isn't 'misleading'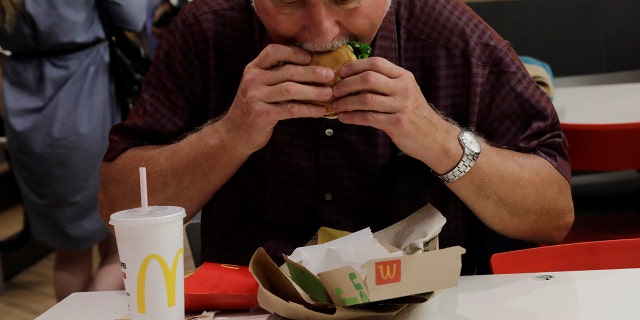 A federal judge in Chicago has thrown out a lawsuit targeting McDonald's and its arguably confusing "Extra Value Meals."
The class-action suit, which was filed by Kelly Killeen, alleged that a single McDonald's Extra Value Meal costs more than simply buying its components separately, the Chicago Daily Law Bulletin reported. Killen cited a sausage burrito breakfast Extra Value Meal she purchased in Chicago for $5.08, whereas the same food — two sausage burritos, hash browns and coffee — total just $4.97 when rung up individually.
EMBARRASSED MOM GOES VIRAL AFTER SON GOES TO SCHOOL IN LEWD 'MCDONALD'S' PARODY T-SHIRT
Judge Elaine Bucklo, however, rejected the notion that McDonald's is violating the Illinois Consumer Fraud and Deceptive Business Practices Act, writing that prices for both options — the Extra Value Meal and the individual components of the meal — are readily visible on the McDonald's menu.
"Here, a straightforward, price-to-price comparison based on information available at the point of purchase would unequivocally dispel any misleading inference that could be drawn from the name 'Extra Value Meal,'" wrote Bucklo, according to court documents obtained by Eater.
FOLLOW US ON FACEBOOK FOR MORE FOX LIFESTYLE NEWS
McDonald's was sued over a similar issue in 2016 by a man in suburban Chicago who alleged that the two-cheeseburger Value Meals sold at local Illinois restaurants actually cost 41 cents more than if the components were purchased individually.
The Associated Press contributed to this report.