José Andrés and Tom Colicchio cook for California wildfire victims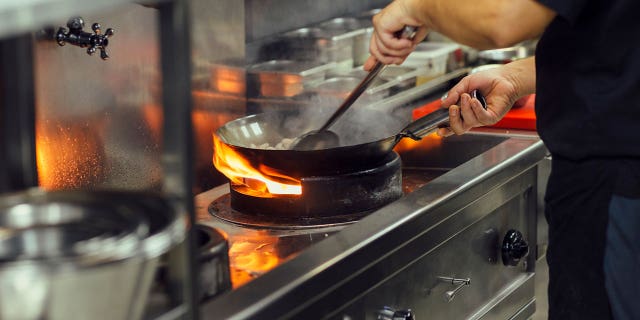 When Hurricane Maria ripped through Puerto Rico, José Andrés quickly became the face of disaster relief efforts. On November 26, the humanitarian-chef announced he'd served over 3 million meals to citizens in need. Andrés will continue to feed Puerto Rico through Christmas with his nonprofit World Central Kitchen — and the same organization is now helping even more people stateside.
As violent wildfires continue to displace inhabitants of Southern California, you'll find Andrés and his team at L.A. Kitchen (another social enterprise of which Andrés is board chair emeritus) prepping fresh food for those without resources. In conjunction with the Red Cross, over 1,000 meals per day are being distributed via three trucks to seven emergency shelters in the Los Angeles area.
Early on December 7, Andrés pleaded for kitchen volunteers on Twitter. He wrote, "Ok we need few hands at @TheLAKitchen to help the team prepare 2,000 meals….show up after 7 AM please…@WCKitchen #ChefsforLosAngeles."
Celebrity chef Tom Colicchio has responded to one of Andrés' tweets offering his services.
"I'm flying to LA tomorrow morning, put me to work," he wrote.
California native Guy Fieri put in his own notable charitable efforts during another spate of fires in the Golden State in October, and the "Diners, Drive-Ins and Dives" host said Andrés' humanitarian work in Puerto Rico had inspired him to help out.
"José was my inspiration… there's thousands of people that are displaced. I'm gonna go cook," Fieri told radio station 947 Fresh FM. "If this guy is able to go to a city that doesn't have power, doesn't have running water, and he's able to start feeding thousands of people, we gotta figure this out."
This isn't Andrés' first disaster relief effort on the U.S. mainland this year; World Central Kitchen also coordinated over 1 million pounds of food donations for survivors of Hurricane Harvey in Texas in September.
This article originally appeared in The Daily Meal.