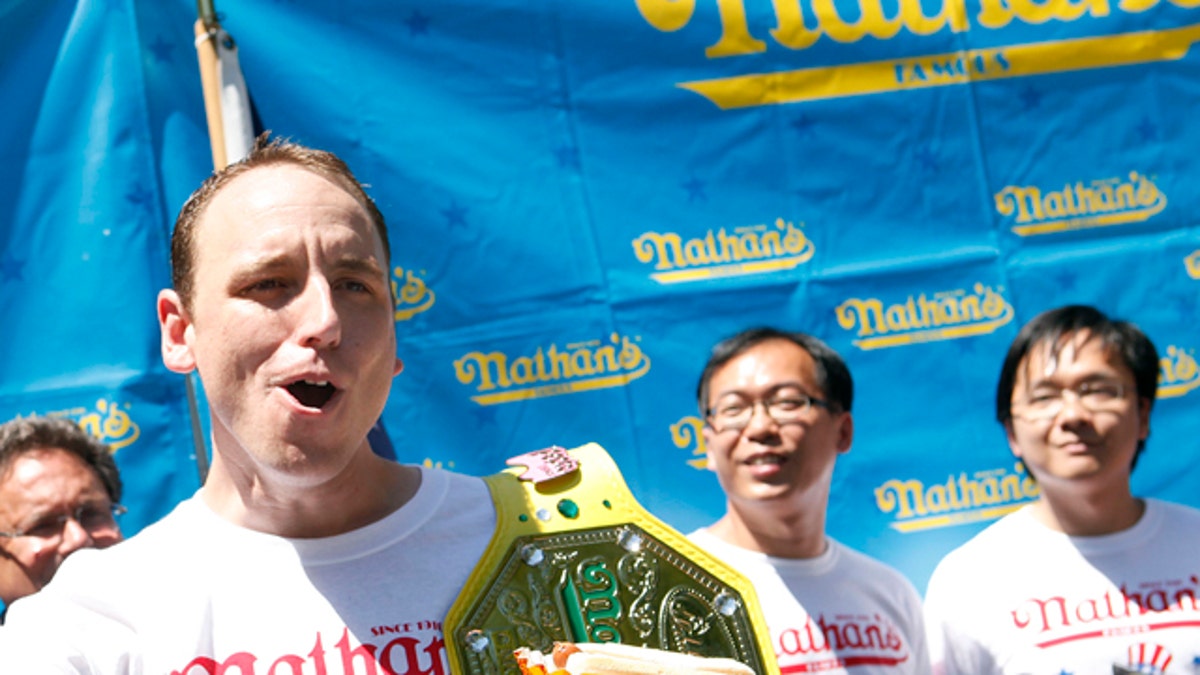 NEW YORK – Joey Chestnut has scarfed down 62 wieners to win his fifth consecutive July Fourth hot dog eating contest at New York's Coney Island.
It wasn't his best, but it was enough to beat second-place winner Pat Bertoletti by nine dogs during the annual Nathan's International Hot Dog Eating Contest.
Chestnut set a world record in 2009 when he put away 68 hot dogs. On Monday, he smiled, sweating as the 10-minute competition ended, saying it was the "best crowd ever."
Chestnut's nemesis, Takeru Kobayashi was ineligible to compete because he won't sign an exclusive contract with Major League Eating, the fast-food equivalent of the NFL. He staged an unofficial contest on a Manhattan rooftop where he ate 69 hot dogs during the same time. He was arrested last year after crashing the show.