Joe's Crab Shack closes a bunch of restaurants, doesn't warn employees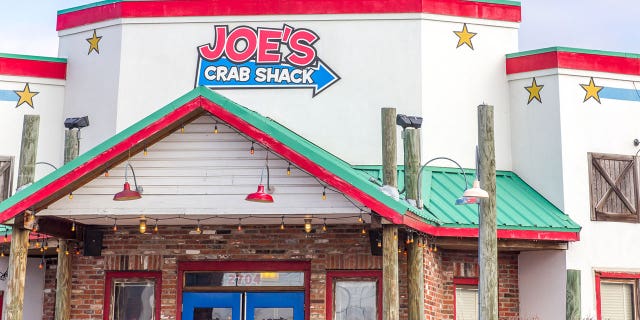 Imagine showing up to your workplace and finding out you no longer had a job — not because of anything you did, but because the workplace itself had been shuttered.
That's allegedly what happened to several Joe's Crab Shack employees after the restaurant chain shut down 41 of its locations over the past several weeks, and, in some cases, failed to inform the employees of the closures, reports The Daily Meal.
"I showed up for work … and was told to go back home," one former Joe's employee in New York told Consumerist after his location closed earlier this month.
'PIZZA' NAZI KICKED OUT OF RESTAURANT SPACE FOR HANGING LEWD ART, HARASSING PATRONS
Another employee, Devoshia Jones, said the managers at his Joe's Crab Shack didn't break the news to him or his co-workers until they were ready to start their shifts at his Hampton, Va., location.
"Yesterday … Everything was fine. I even picked up two shifts to work," Jones told WVEC, explaining that it was a co-worker who told him the restaurant was closed just before he was about to leave for work. "When she came in, all the managers were here. All the corporate managers were here. The tables were flipped upside down and they shut everything out," said Jones.
But it's not just employees that were taken by surprise. According to Nation's Restaurant News, one location in Roseville, Minn., posted a sign on its door specifically for the members of a party, telling them of the closure. (They eventually moved to party to a neighboring Olive Garden.)
In total, The Daily Meal reports that at least 41 restaurants have been closed since the beginning of August, but the abrupt shutterings have likely been in the works for months. Ignite Restaurant Group, the parent company of both Joe's and another eatery called Brick House Tavern + Tap, originally filed for bankruptcy back in June. The company was later purchased by Landry's Inc. — which also owns the Morton's steakhouses, the Bubba Gump Shrimp Company and the Golden Nugget hotels and casinos — with the deal being finalized on August 17.
JOE'S CRAB SHACK ENDS SHORT-LIVED 'NO TIPPING' POLICY
Joe's Crab Shack now has a total of 72 operational locations — with more than 30 in just Texas, Florida and California — but it's uncertain if more will close. Ignite's CEO, Tilman Fertitta, remarked earlier this month that "we'll probably end up with about 60," according to Nation's Restaurant News.
A representative for Joe's Crab Shack was not immediately available for comment.