Jimmy Buffett's Broadway show 'Escape to Margaritaville' reportedly runs out of margaritas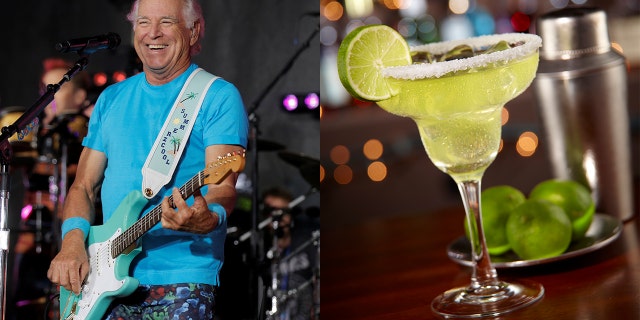 Jimmy Buffett fans looking to escape to Margaritaville at the singer's Broadway musical had to do so without margaritas after the bar ran out of ingredients.
Parrotheads in attendance at the first preview performance of "Escape to Margaritaville" apparently drank more than expected. A source told The New York Daily News that it was a sold out show Friday and bartenders were not prepared. "The house did not expect to run out of Triple Sec, thus having to cut off Margarita sales," the source said.
BURGER KING RESTAURANT AIRED RAUNCHY SEX SCENE ON DINING ROOM TV, SAYS FAMILY
However, the lack of margs didn't stop the 'five o'clock somewhere' attitude of audience members. Nederlander Organization, which owns nine Broadway theaters, told Buffett show organizers that this was "the largest one-night bar sale in their history," the Daily News reported.
While Buffett fans might know how to have a good time, turns out Buffett, 71, himself doesn't actually live the Jimmy Buffett lifestyle, anymore.
FOLLOW US ON FACEBOOK FOR MORE FOX LIFESTYLE NEWS
In a recent interview with the New York Times, the singer said he's following a stricter diet these days. "I don't do sugar anymore," he said. "No sugar and no carbs. Except on Sunday." And when it does turn five o-clock, instead of reaching for a margarita he turns to a healthier option of tequila on the rocks with "a lot of water."
Buffett also told the Times he doesn't smoke pot like he used to, but does occasionally vape after work.