Jessica Biel's kid-centric restaurant Au Fudge to close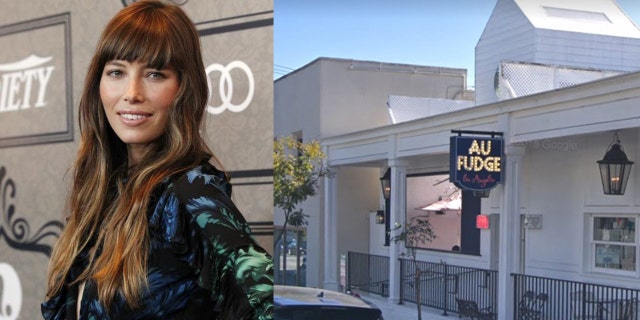 Aw, fudge!
After two years in business, Jessica Biel's West Hollywood, Calif. restaurant Au Fudge has officially closed to the public — though the kid-friendly space will remain open for private events.
"Thank you for so many years of support. Tomorrow is our last day open at the restaurant, but more things to come from Au Fudge. As of Monday, July 16, we will be open for private events," representatives for the eatery announced on Instagram on Sunday.
Biel, too, chimed in on the platform.
TEXAS SERVER SAYS PATRON CALLED HIM 'TERRORIST' ON RECEIPT, LEFT NO TIP: 'THIS HATRED STILL EXISTS'
"While this is the end of an era, it's also the beginning of a new chapter for @aufudge. We are so very proud of the happy place we created for families and the community we were a part of," the 36-year-old captioned a photo of herself and her Au Fudge business partners on her personal page. "Going forward, Au Fudge will be available for private events and please stay tuned for #AuFudgeCamp news! We have so much love for our Au Fudge family."
Moving forward, Au Fudge CAMP, which features programs in arts, music and play, will remain open for business in providing entertainment for youngsters between 6 months and 10 years old, People reports.
Though it remains unclear at the time if the closure is correlated, in September 2017, nine former Au Fudge employees filed a lawsuit against Biel and her business partners, accusing management of withholding nearly half a million dollars in tips while also denying them meal and rest breaks.
FOLLOW US ON FACEBOOK FOR MORE FOX LIFESTYLE NEWS
Biel, who shares a three-year-old Silas with husband Justin Timberlake, has previously voiced the struggles of succeeding in the restaurant business — even in posh L.A.
"[We're] definitely not making money," the star told Jimmy Kimmel in Januray 2017, People reports. "Nobody's making money in the restaurant business, in my experience, at least not yet."