Jelly Belly releases beer flavored jelly bean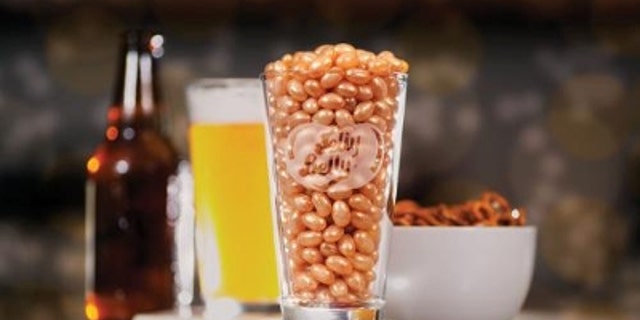 With America's growing obsession with craft beer flavoring everything from ice cream to lip balm, it was only a matter of time before someone came up a way to get that great taste in a jelly bean.
Jelly Belly announced it is releasing a new beer flavored bean to honor the company's German heritage. Called Draft Beer, the jelly bean company says it tastes similar to a "Hefeweizen-inspired ale."
"The effervescent and crisp flavor is packed in a golden jelly bean with an iridescent finish. Beer connoisseurs will find the flavor profile to be clean with notes of wheat and a touch of sweetness. The aroma is mildly bready," according to a press release.
Anyone looking to get a little buzz from the new candy will disappointed by the zero percent alcohol content. But Jelly Belly beans are gluten-free, unlike most traditional beers, so that's a plus.
The bean made its American debut this weekend at the Winter Fancy Food Show in San Francisco. It's the latest non-alcoholic, cocktail-inspired flavor in the company's lineup that includes Strawberry Daiquiri, Pina Colada and Mai Tai.