Jeff Mauro's favorite cheap dining spots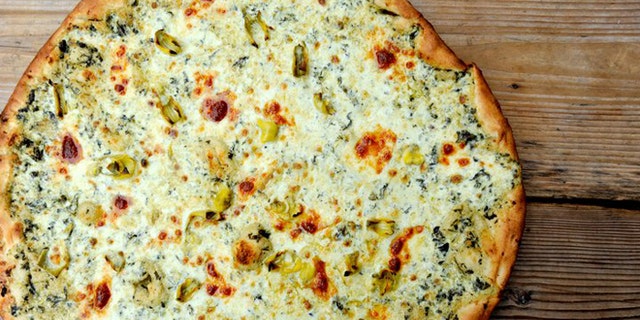 Finding the best places for inexpensive breakfasts, lunches, and dinners that are not only cheap but tasty can be a challenge. Jeff Mauro, host of the new Food Network series $24 in 24 shares his favorite cheap dining spots across the U.S.

Winner of the seventh season of Food Network Star and host of Sandwich King, Mauro is back with $24 in 24, a new half-hour series in which each week he travels to a new locale with a budget of just $24 to find the tastiest breakfast, lunch, and dinner in cities like Boston, Chicago, Cleveland, Los Angeles, Minneapolis, New York City, and Philadelphia.
From a Cuban breakfast sandwich at Porto's Bakery in Los Angeles and chicken verde chili from Palookaville Chili in Cleveland to an Italian beef sandwich dinner at Scatchell's Beef & Pizza in Chicago, Mauro managed to find fantastic fare in each city.
With all his experience eating on the go, Mauro shares with The Daily Meal his favorite inexpensive foods in North America. From hot dogs in Chicago to Korean food in Los Angeles, Mauro shares where to go and what to order to enjoy the ultimate cheap meal.

Artichoke Basille's Pizza (New York City)
Mauro likes to order a slice of double dough artichoke pizza ($4.50) and the Sicilian slice with vodka sauce ($4) at Artichoke Basille's Pizza, a trio of pizzerias founded by best friends Francis Garcia and Sal Basille in New York City.
Tofu Ya (Los Angeles)
To find cheap eats, Mauro likes to frequent the Japanese and Korean restaurants in Los Angeles. He likes to order the tofu seafood soup ($8.99) at Tofu Ya, which comes with banchan, small side plates like kimchi and fermented tofu.
"You might be disgusted with yourself," said Mauro of the unlimited helpings of banchan that the waitstaff happily refill.
Argyle Street (Chicago)
When the Sandwich King is in need of a tasty but inexpensive sandwich, he heads to Chicago's Argyle Street for Vietnamese banh mi sandwiches at shops like Vah Li.
Al Pastor (Puerto Vallarta, Mexico)
Around 11:30 a.m. each day in downtown Puerto Vallarta, taco vendors begin setting up and serving Mexico's quintessential street food.
"Nothing beats a $0.75 street taco made with expertise and love," said Mauro.
When he wants a sit-down taco feast, Mauro heads to Al Pastor where the pork is grilled on a vertical charcoal spit before being stuffed into $1 tacos.
Tierra Caliente (Chicago)
In the back of a Mexican grocery store is a taqueria where Mauro goes for inexpensive tacos al pastor. The messy tacos are loaded with all the fixings for $2 each.
Gene and Jude's (River Grove, Ill.)
Conveniently located between Mauro's home and the airport, Mauro stops by for the Chicago Depression-style hot dogs that have hand-cut french fries thrown on top before they are wrapped up.
"You have to get like three hot dogs," said Mauro who spends roughly $5 for his hot dog trio.
You won't find ketchup here, notes Mauro, who said the McDonald's in the gas station next door sells ketchup packets at a premium. Mauro explains that the true Chicago hot dog comes with onions, "normal a** relish, not that neon green stuff," two sport peppers, mustard, and a bun.
Gooey Looie's (Philadelphia)
"Steak was just pouring out of it," said Mauro of the mammoth cheesesteak sandwich fir for two or even three diners at Gooey Looie's. "It was so big!"
See The Daily Meal's slideshow here

More from The Daily Meal
The Ultimate BBQ Road Trip

37 Fantastic Fall Getaways

12 Tips for Eating Healthy on the Road

Patriotic Presidential Packages