Japan's new 'Coke Plus' contains a laxative ingredient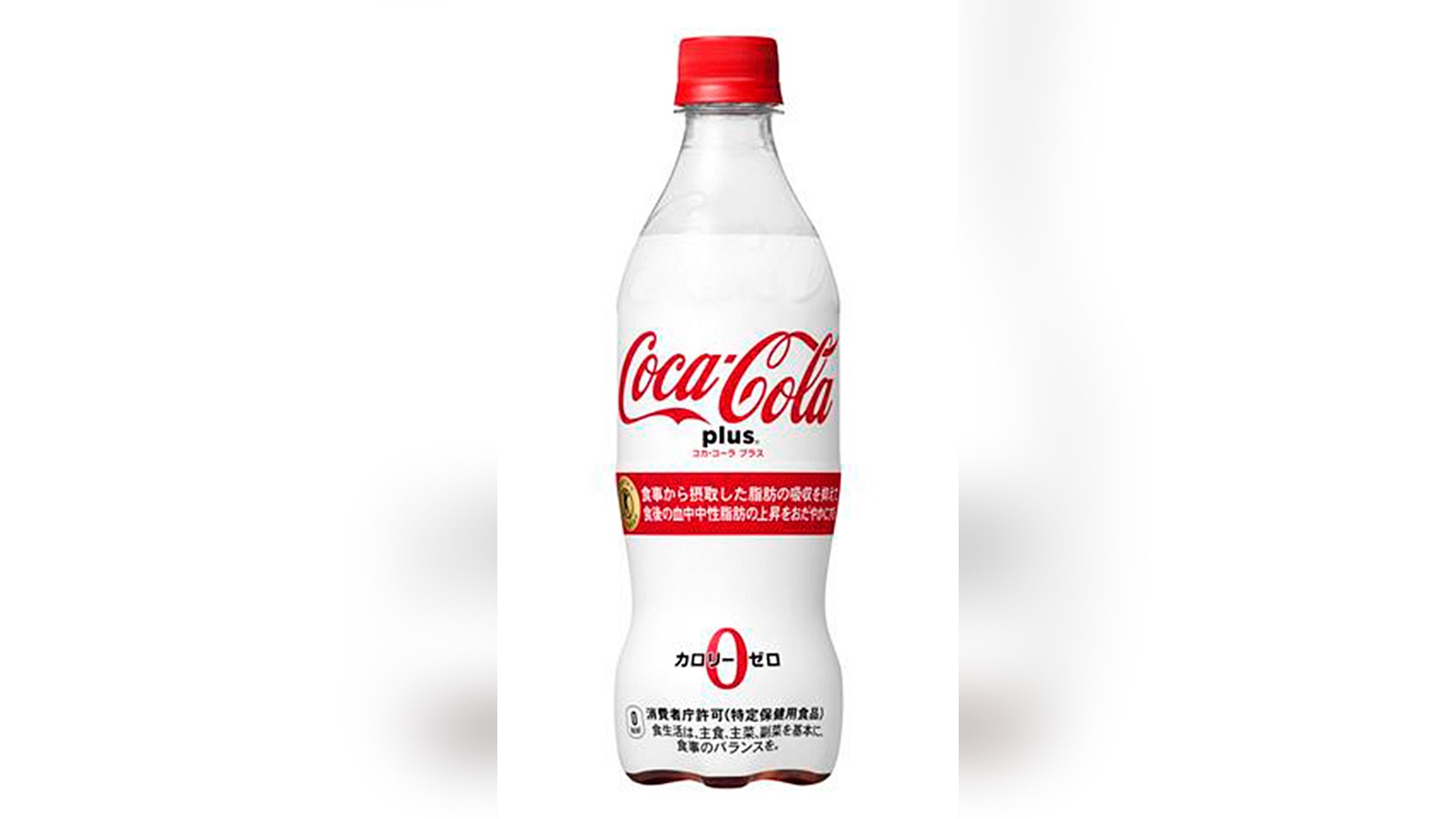 Those who grab a Coca-Cola Plus in Japan are definitely getting something extra: a laxative and the government's seal of approval.
The Wall Street Journal reports on the unlikely sounding "health drink," which has qualified as a "Foods for Specified Health Uses" (FOSHU) product, meaning it includes an ingredient that's been determined by the government to bestow a health benefit.
In this case, that ingredient is indigestible dextrin — 5 grams of it per 16-ounce sugar- and calorie-free bottle. It's a source of dietary fiber, and as the company explained in a February 2017 press release touting the product's impending launch, "Drinking one Coca-Cola Plus per day with food will help suppress fat absorption and help moderate the levels of triglycerides in the blood after eating" — so long as you don't drink too much, which could cause "loose bowels," per a marketing VP for the company.
He says it took researchers a decade to come up with a formulation that would fall under the FOSHU umbrella but still taste good; the Journal talks to drinkers who both love it (one line of praise: "I like the feeling of the burps you get from drinking this") and drinkers who poured it out after taking a sip.
USA Today noted in May that the company doesn't intend to bring the drink to the U.S., though we did have a Coke Plus here once. CNBC says a vitamin- and mineral-fortified "Plus" version was released in 2007, and it fell under FDA scrutiny for not complying with a regulation that stipulates a food item bearing the word "plus" contain at least 10 percent more of those vitamins and minerals than its counterparts.
Coca-Cola made the necessary adjustments, but the product's run ended around 2011. (The company is offering $1 million for a new sugar substitute.)
This article originally appeared on Newser: "Japanese Are Drinking Coke With Laxative Ingredient."