Is this artificial sweetener too dangerous to eat?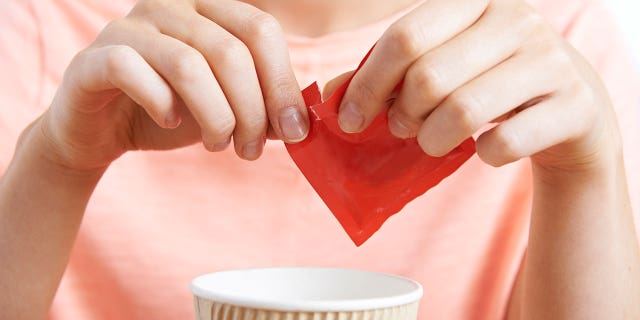 NEWYou can now listen to Fox News articles!
Artificial sweeteners may not be so good for you afterall, but now there's evidence to suggest that sugar substitutes could be deadlier than we thought, at least for bugs.
A study from researchers at Drexel University published in the Journal of Applied Entomology has found that Truvia is actually an effective pesticide.
Erythritol, the sugar alcohol found in Truvia, is deadly for flies. In the experiment, fly larvae were almost entirely killed off after being fed the substance-- and adult flies produced eggs at a drastically reduced rate.
"Erythritol has potential to be deployed in a wider array of settings, targeting adults, egg production, active feeding larvae, or all of the above," Sean O'Donnell, one of the Drexel professors who worked on the study, told DrexelNOW.
Despite these findings, the Food and Drug Administration has deemed the substance to be safe for humans, saying that at the most, consistent consumption of the sweetener could have "minor gastrointestinal effects."
Cargill Inc., the makers of Truvia, settled a lawsuit in late 2014 that accused the company of misleading marketing.
Their product used to be advertised as a "natural sweetener," but the suit argued that the sweetener is primarily produced by artificial chemical means.
If you're concerned about the potentially hazardous effects of artificial sweeteners, try one of these nine ways to sweeten your coffee instead.