Ina Garten weighs in on Julia Child, Jacques Pepin chicken debate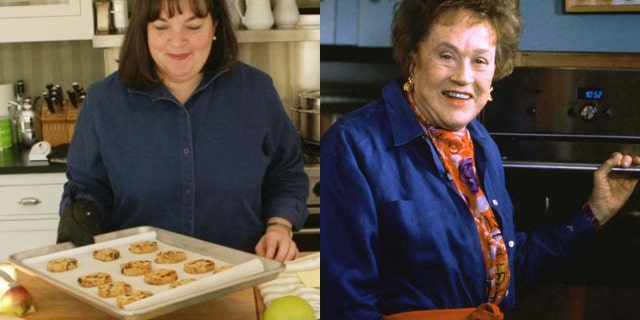 In 1999 Julia Child insisted to French chef Jacques Pepin in their PBS series "Julia & Jacques Cooking at Home" that chicken needed to be washed before it is roasted.
Pepin argued that it did not need to be cleaned because "the heat [of the oven] kills all the germs," Food & Wine reported.
INA GARTEN REVEALS THE ONLY FAST FOOD SHE'LL EAT
Now, nearly 20 years later, another esteemed chef is weighing in on the controversy.
Celebrity chef Ina Garten declared on Food Network's "Cook Like a Pro" that chicken does not need to be washed before roasting – siding with Pepin.
"I know there's this whole debate about whether you wash the chicken before you do this, or you don't," Garten explains while she prepares a roast chicken.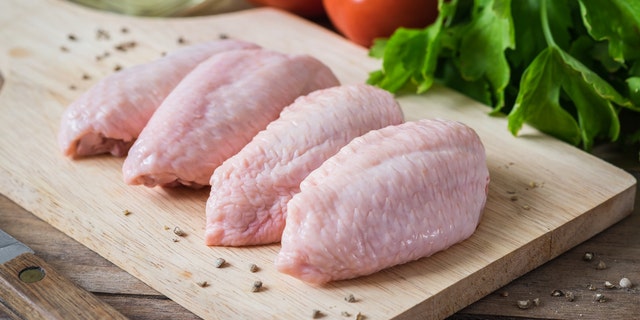 Scientifically speaking, Garten and Pepin are right. Washing raw chicken before cooking is actually more harmful and can spread bacteria.
According to the Food Safety and Inspection Service of the United States Department of Agriculture (USDA) washing poultry can cause potential cross-contamination and lead to salmonella.
"The problem is that you can splash, which can cross-contaminate," Argyris K. Magoulas, a USDA technical information specialist, told Today, noting the pathogens could land on foods that may not get cooked later or cling to surfaces where they can linger.
"Washing is not really removing the [food-borne pathogens]. You kill them when you cook them [at the proper temperature]," he added.
The proper temperature for chicken should be 165 degrees at the meat's thickest part.
FOLLOW US ON FACEBOOK FOR MORE FOX LIFESTYLE NEWS
Though if not cleaning your food is too hard to do, Magoulas said soaking the chicken in water in the refrigerator no more than two hours before cooking is a safer "washing" method.