IHOP is serving free pancakes February 27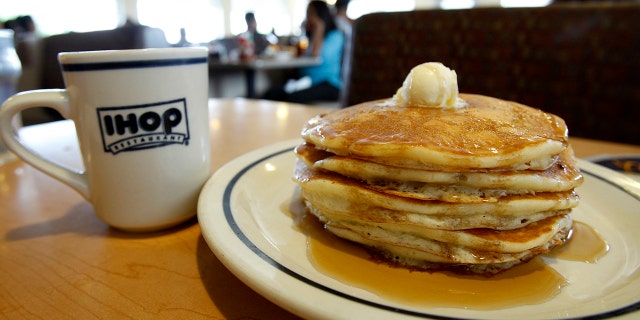 It's almost time for our favorite day of the year: IHOP's National Pancake Day! For the past 13 years, IHOP (that's the International House of Pancakes) has given customers one free short stack of original buttermilk pancakes from 7 a.m. to 7 p.m. nationwide in celebration of the glorious day. This year's festivities fall on February 27.
This year, as it has every year, the chain hopes to raise funds for local children's hospitals and health organizations. According to the IHOP website, since its first pancake day in 2006, the brand has been able to raise close to $30 million for its community partners. The goal for this year is $5 million.
So that means when you're handed a stack of free flapjacks, donate what you can or even donate double that. That way when you eat your pancakes you'll feel great, because hey, you're eating pancakes — and because you've donated to a purposeful cause.
Even sweeter, in honor of pancake day, IHOP has teamed up with former and current Children's Miracle Network patients for a chance to create and cook new pancake recipes in IHOP's test kitchen. A press release from the chain said the three finalists dreamed up dishes like "Chocolate Cat Pancakes with Raspberry Custard and 'Chocolate Chippies,'" "Oatmeal Raisin Pancakes," and "SIMCakes" which are pancakes with milk chocolate toffee chunks. The winners will join the inaugural IHOP Kid Culinary Team.
Don't think you could ever dream up a pancake recipe that creative? Here's every pancake recipe you'll ever need.