IHOP debuts pancake-infused beer called IHOPs, brews it with batter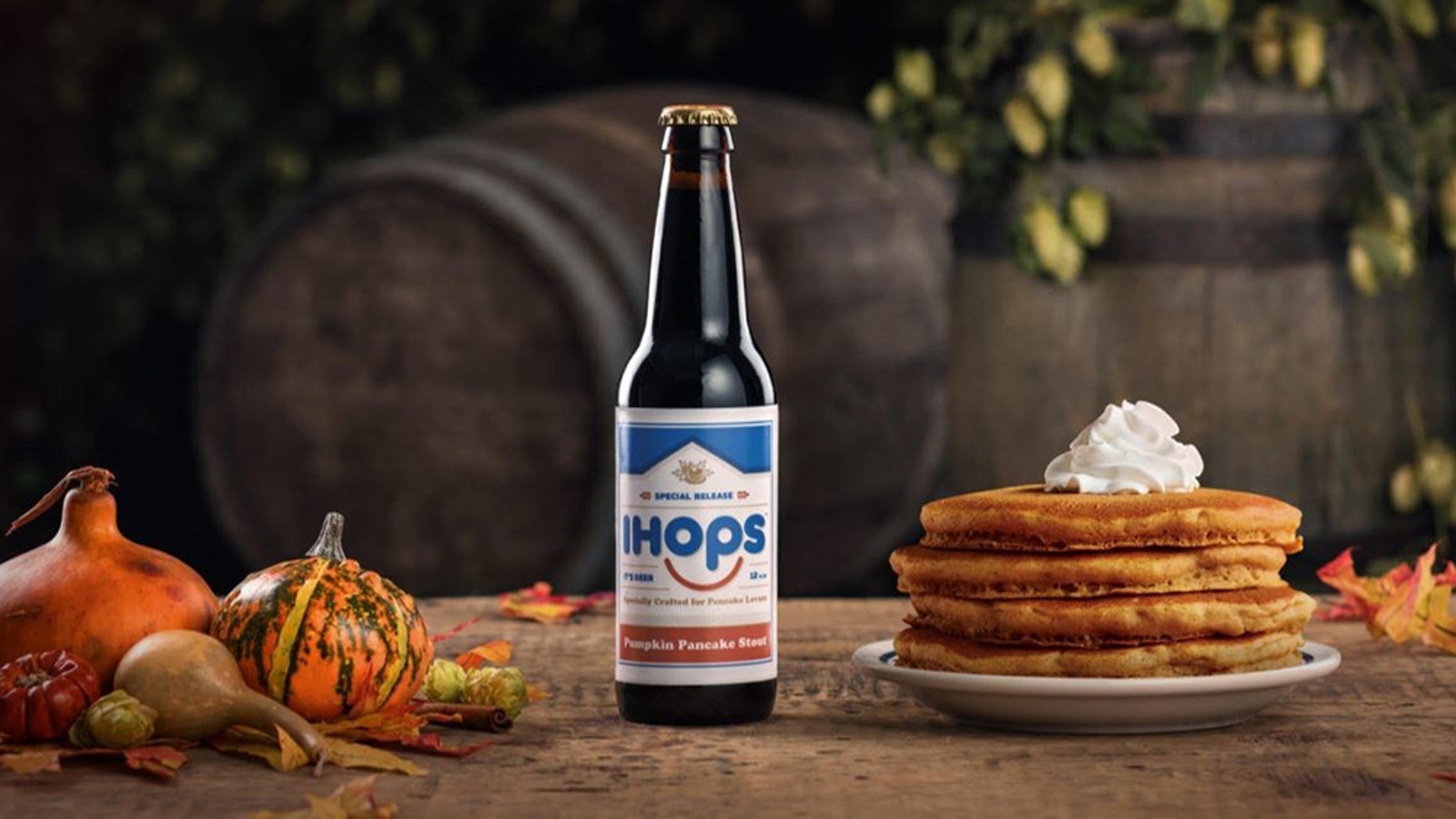 Sick and tired of the beer industry's lack of pancake-infused beer offerings? Not to worry, because IHOP has you covered.
The chain, famous for its breakfast menu (and now, arguably, its burgers), has partnered with New York brewery Keegan Ales to debut IHOPS Pumpkin Pancake Stout, inspired by the Pumpkin Spice pancakes currently offered in restaurants.
CLEVELAND COPS MAKE JOKES AFTER CITY IS AWARDED FREE BEER FOR BROWNS WIN
The beer doesn't just take inspiration from IHOP's new pancakes, either — it also takes ingredients. The chain's stout is said to blend "IHOP's signature Buttermilk pancake batter mix with ingredients from its fall menu" to obtain its unique flavor, according to a press release.
"Every year, our guests eagerly await the return of our seasonal pancakes: Pumpkin Spice, Cinn-A-Stack, and a new combination of the two this year, Pumpkin Cinn-A-Stacks, which tastes just like a pumpkin pie and a cinnamon roll married and had a food baby," said IHOP chief marketing officer Brad Haley in the press release. "Our advertising agency, Droga5, suggested that those same ingredients that make our fall pancakes so delicious would also make a great tasting beer, and we wholeheartedly agreed."
CANADIAN RESTAURANT SERVES 'BEER RAMEN' SERVED IN AN ICY MUG
Unfortunately, though, those wishing to taste IHOPS can't simply walk into their local IHOP to give it a try. The beer will only be available at certain distributors and festivals in the New York area — see a full list of bars and festivals offering IHOPs here — and only for a limited time through October.
FOLLOW US ON FACEBOOK FOR MORE FOX LIFESTYLE NEWS
It's currently unclear if IHOP and Keegan Ales have any subsequent plans to bring IHOPS to a larger market before fall ends, or if interested drinkers outside of New York will simply need to resort to mixing Bisquick into a Guinness.