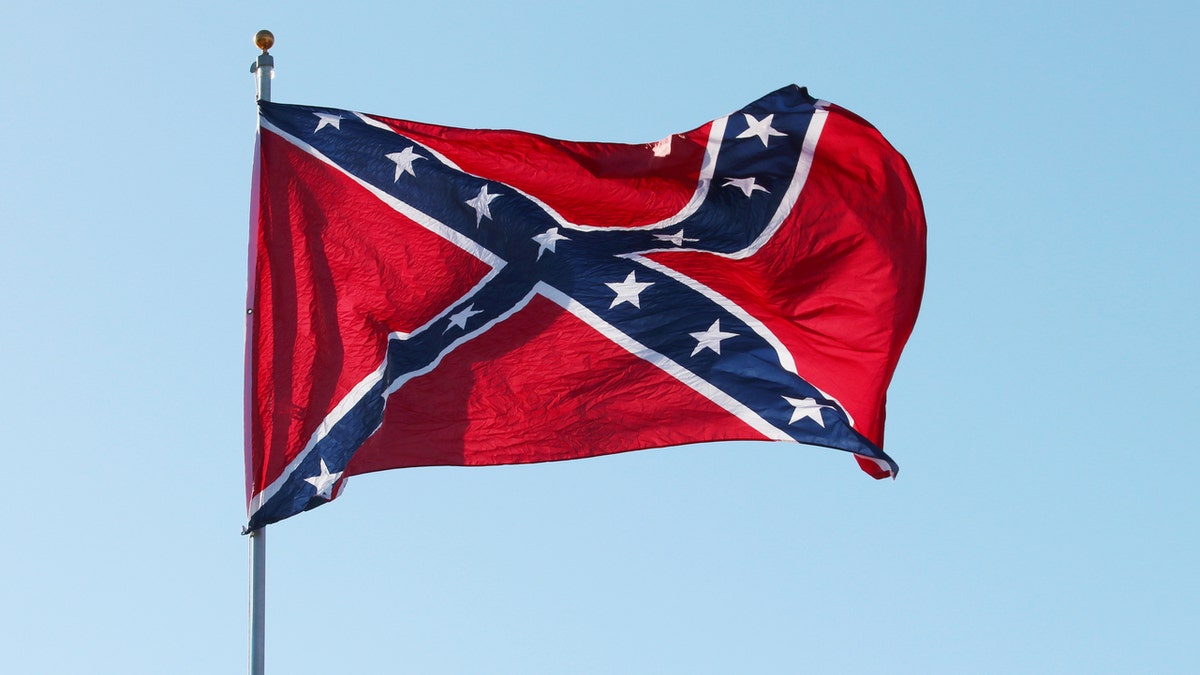 The owner of an ice cream shop in South Carolina plans to keep fighting to remove a Confederate flag that he says is on his property.
Tommy Daras, owner of the Edisto River Creamery in Orangeburg, is appealing an order by the city to stop work on the property, The Times and Democrat reported.
HISTORY LOVERS OPEN WWII-THEMED RESTAURANT IN ALABAMA
Daras obtained a permit in September and planned to dig up a marker and remove the Confederate flag at the property, which is in front of his shop. His plans for the plot include replacing the Confederate flag with the American flag.
But the Sons of Confederate Veterans says it owns the 130 square feet (12 square meters) where the flag flies; the site marks a Civil War skirmish in 1865. The group says it's been paying taxes on the tiny parcel of land and has a deed from the previous landowner allowing it to maintain a memorial at the site.
Daras says the deed he was given when he purchased the site in 2015 included the land where the flag is located. He says his customers incorrectly think he supports the Confederacy.
FOLLOW US ON FACEBOOK FOR MORE FOX LIFESTYLE NEWS
"People have to understand from Tommy's viewpoint and the viewpoint of his wife and employees that there is a lot of hostility directed toward Mr. Daras and his staff that he never asked for," Daras' lawyer Justin Bamberg told the Orangeburg newspaper earlier.
No court date has been set for the appeal of the order.