Hungry Girl's best summer salad recipes
Summer is here, so it's the perfect time to get reacquainted with all the beautiful and beneficial produce your grocery stores and local markets have to offer.
Since May is National Salad Month, we asked one of our favorite celebrity foodies, Lisa Lillien, creator of the Hungry Girl food brand, what people can do to pump up their salads this season.
"Salads sometimes get a bad rap because they're considered boring diet food, but don't be afraid to get creative," Lillien said. "Throw in chopped Fuji apples, jicama, grape tomatoes, even strawberry slices," she said.
Here are a few salads that can spice up your summer:
1. Hungry Girl's Asian-Style Albacore Picnic Salad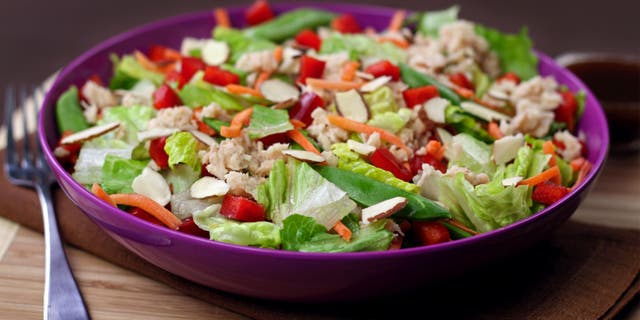 Lillien said using protein-rich foods, like the snap peas and Albacore tuna in this salad, will keep you full and energized and won't leave you hungry soon after. "There are tons of great lean picks, so you can switch up your salad often." Lillien said. "Keep easy, ready-to-eat choices around that you can toss in. You can try a portable lean protein like single-serve StarKist® Creations pouches that only have about 110 calories or fewer per pouch," she said.
2. Hot & Cold 10-Veggie Explosion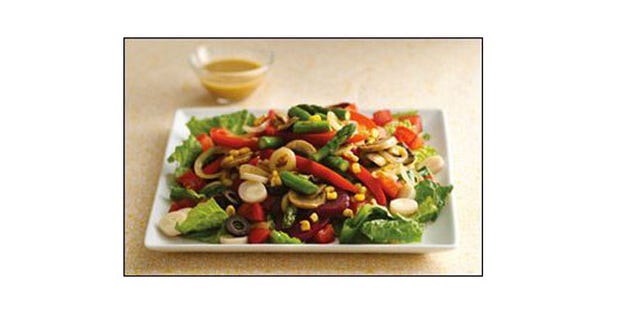 "Fresh produce gives any salad a punch of flavor and adds pizzazz to basic greens. I like asparagus and sugar snap peas. They're great sources of fiber and taste delicious," said Lillien.
3. The HG Special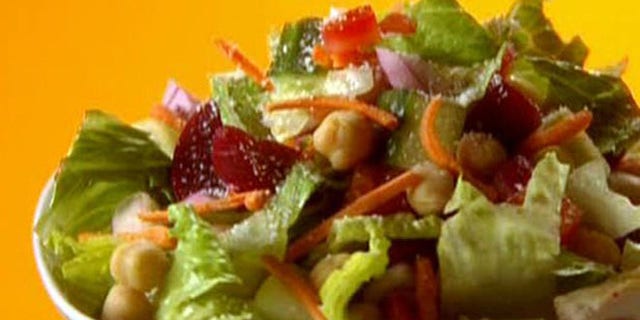 "I start with lots of chopped romaine lettuce, and then I toss in chicken and lots of chopped veggies: tomato, cucumber, and red onion. Then I add beets, black beans, chickpeas, sweet corn, and some reduced-fat Parm. It's so delicious, it doesn't even need dressing," Lillien told FoxNews.com.
4. HG's Mostly Roasted Salad with Grilled Chicken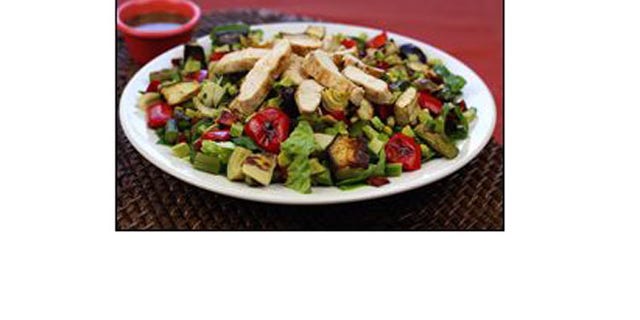 Lillien bakes her fresh vegetables without coating them in oil and opts for low-fat vinaigrette instead of a full-fat dressing. "People think salads are automatically a smart choice just because they're mostly made up of lettuce and veggies. But heavy dressings can take your salad from lean 'n green to ridiculously fatty," Lillien said.