Hummus is having its heyday in America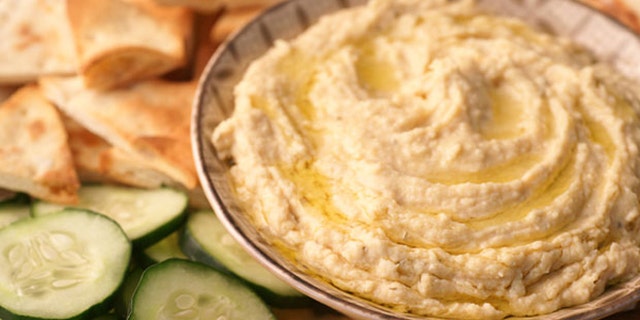 Who knew that the creamy dip made of chicken peas was so popular?
Apparently hummus is in such high demand that Sabra Dipping Co., the company that churns out dip, both in big containers and small snack packs moms love to throw in kids' lunches, is looking to cultivate a commercial crop in Virginia to reduce its dependence on the legume's main U.S. growing region—the Pacific Northwest.
In other words, according to the Wall Street Journal, Sabra is looking for a back up supply just in case a chickpea shortage occurs. They're not saying there is a shortage coming, just that, on the off chance of crop failures in Washington or Idaho, the company will be ready.
"We need to establish the supply chain to meet our growing demand," Sabra's chief technology officer, Tulin Tuzel told the Journal. "We want to reduce the risk of bad weather or concentration in one region. If possible, we also want to expand the growing seasons."
Hummus' popularity is on the rise because Americans are seeking more-healthful snacks. They gobbled up hummus and other so-called refrigerated flavored spreads to the tune of $530 million in 2012, up 11 percent from a year earlier and a 25 percent jump over 2010, according to market-research firm Information Resources Inc.