How to make your own barbecue sauce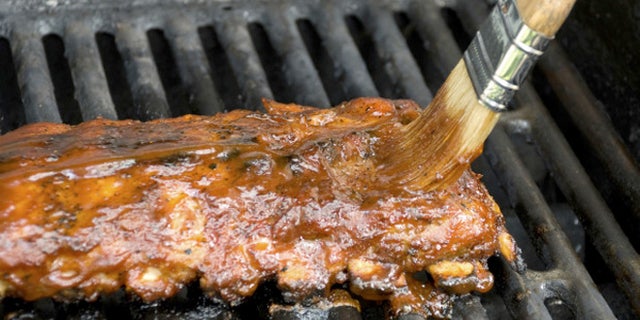 As the summer season rolls around once again, many barbeque aficionados will be dusting off their grills to host the perfect cookout. If you're looking to add a little extra flourish to the traditional barbeque fare, you should try creating your own homemade barbecue sauce. Here's a quick and easy recipe.
Shortcut
If you're pressed for time or can't source all the necessary ingredients, a simple shortcut can save you the hassle of starting from scratch. Jim Sloan, editor of Grilling.com, recommends buying a store brand sauce and modifying it slightly through the addition of a few ingredients like fruit jams or chipotle powder to create your own signature blend.
"Your weekend party guests won't know the difference and your kitchen will be a whole lot cleaner," he says.
Gather ingredients
If you do decide to start from scratch, you'll first need to gather the surprisingly wide range of ingredients needed. Thankfully, most of these can probably be found in your kitchen cabinet. The main ingredient for most sauces is canned tomatoes or ketchup, though you can choose a vinegar or mustard-based recipe, depending on your own personal tastes. In addition, you'll need brown sugar, molasses, and lemon juice to add taste and texture. Finally, to create your own distinct flavor, you can include any number of other ingredients, such as garlic, onion, black pepper, soy sauce, red pepper, or chili powder.
Kansas City-style sauce
To go over the basics and provide some inspiration for creating your own signature sauce, here's how to make a classic Kansas City-style barbecue sauce:
Place a large saucepan over medium heat and mix together:
2 cups of ketchup
2 cups of tomato sauce
1 and a quarter cups of brown sugar
1 and a quarter cups of red wine vinegar
half a cup of molasses
2 tablespoons of butter
Next, season the mixture with 1 teaspoon of garlic, 1 teaspoon of paprika, a quarter teaspoon of chili powder, a quarter teaspoon of cinnamon, half a teaspoon of cayenne pepper. Finally, add salt and vinegar to taste.
Leave the mixture to simmer on a medium heat for about 20 minutes, stirring occasionally. If you prefer a thicker sauce, allow the mixture to simmer and reduce for a few more minutes. Once the consistency is to your liking, allow the sauce to cool before serving.
To create your own personalized barbecue sauce, follow the process as outlined above, but try different seasonings and ingredients to match your tastes.