Tips for the Ultimate Memorial Day BBQ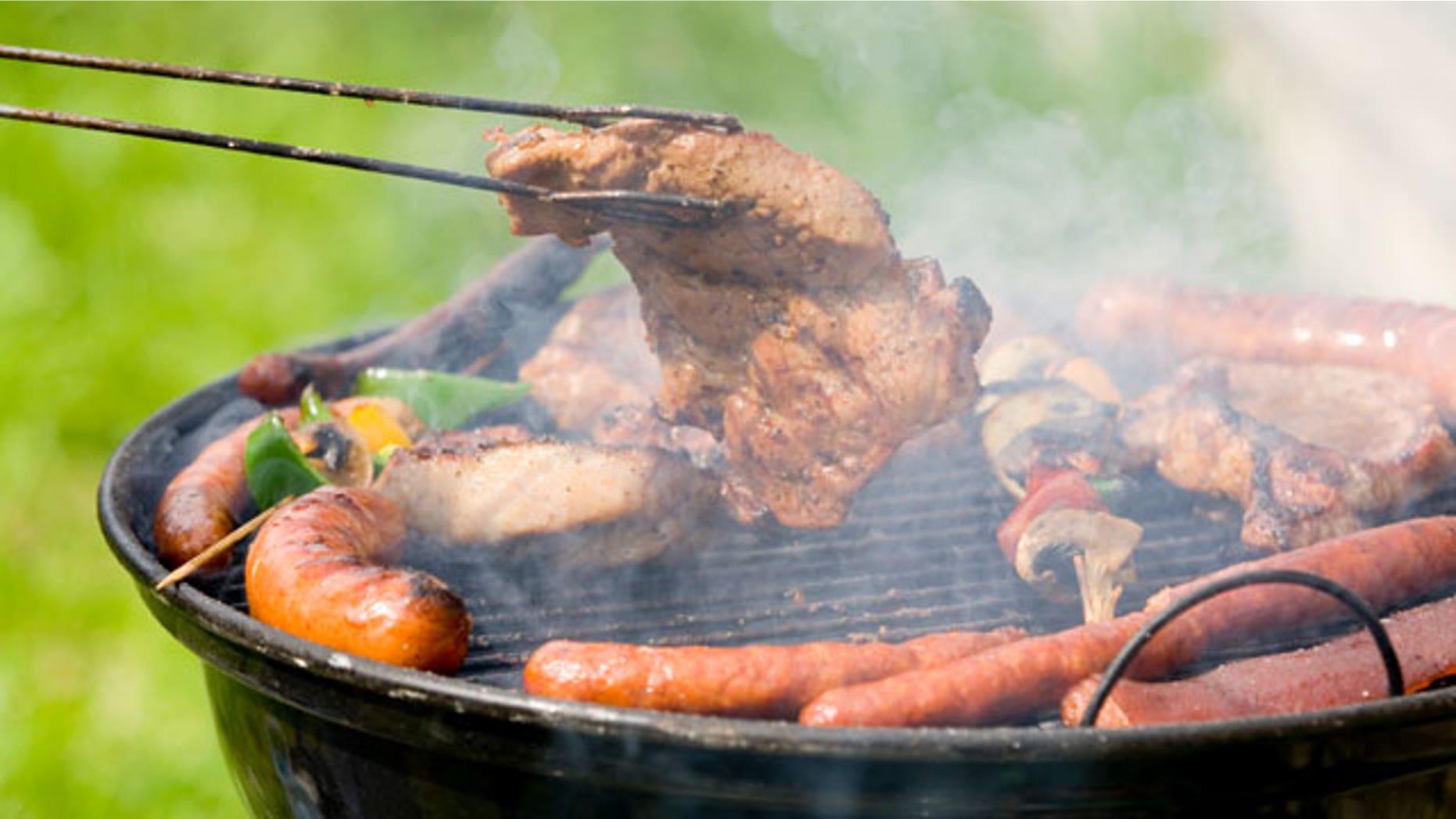 New York City's Big Apple Barbecue Block Party (June 11th and 12th in 2011) is an annual rite-of-passage for transplanted Southerners, Midwesterners and Texans raised on the real thing and native New Yorkers who love 'cue. Every year, barbecue legends like Mike Mills and Ed Mitchell join New York-based experts Kenny Callaghan, Elizabeth Karmel and John Stage in satisfying more than 100,000 ravenous customers.
Follow these tips and recipes from top pitmasters and a great Memorial Day barbecue is guaranteed.
The best way to do slow-smoked ribs is to cheat. So says executive chef and co-owner, Kenny Callaghan of Blue Smoke, which offers regional barbecue styles ranging from Kansas City to Memphis to Texas. Ribs done right take seven to eight hours of constant attention. Stop hovering and relax, says Callaghan. Either oven-cook for five- to six-hours, or for ninety-minutes then insert ribs into a foil pouch with a little pineapple juice, seal and cook for another ninety minutes. Finish both techniques low-and-slow on the grill. "Ribs is one those cuts that you can cook three-quarters of the way through and it'll still come out perfect," he says. "Bring them around on the grill and no one know you haven't been cooking since five AM." (This method works well for tailgates).
Baste with barbecue sauce only in the last five minutes prevents the sauce's sugar from burning. Do a dry rub for eighteen- to-twenty-four hours before cooking and get cuts consistent in size and weight so meat cooks at the same rate, Callaghan says. Twist a bone. It's done if the meat falls off.
An ideal Callaghan Memorial Day menu is about grilling: filet, vegetables, early corn, lambchops - basted with an emulsified vinaigrette, "so good that you eat 'em like lollipops" - and soft-shelled crabs. The latter nestled in buns with grilled portobellos and chipotle mayonnaise.
Elizabeth Karmel, author of Taming the Flame and Soaked, Slathered and Seasoned and Executive Chef of New York's Hill Country, Hill Country Chicken, and D.C.'s Hill Country BBQ Market, honors the barbecue traditions of Central Texas. Her tips include:
• Learn the difference between direct and indirect heat and how to use them. Direct for food that cooks through in twenty minutes or less, indirect for food that needs more than twenty.
• Treat your grill like your cast-iron skillet, i.e. season and don't scrub clean. Season by slooooowly grilling a bunch of sausages, rendering the fat and letting it coat the grill. Cook until deep golden brown.
• Oil the food, not the grate. Oil on a grate burns quickly, gets tacky and glues food to the grate. Oiling food prevents juices from evaporating, stops sticking and promotes caramelization.
• Use the Grilling Trilogy: coat food with olive oil, black pepper, adding salt just before grilling, so meat doesn't dry out.
Her holiday menu includes Beer-Can Chicken, Grilled Vegetable Antipasto, slaw, crunchy cucumber salad and skillet cornbread. Cut unpeeled bananas cross-wise and lengthwise, dip cut-side in honey, then cinnamon-and-sugar and grill for Banana Split Sundaes. It's Bananas Foster without the butter.
Click here for Elizabeth Karmel's Original Beer Can Chicken recipe
John Stage and two motorcycle buddies hatched Dinosaur Barbecue at the 1983 Harley Rendezvous. They criss-crossed the country barbecuing for bikers and learning the secrets of slow fires, open and closed pits and hickory wood. A quarter-century later there's one cookbook, Dinosaur Bar-B-Cue: An American Roadhouse, four restaurants and another on the way. Dinosaur is a blend of traditional, Southern, low-and-slow barbecue styles.
For pulled pork, says Stage, coat a Boston Butt (shoulder) with a red rub, create a fire on one side of a Weber grill and put the butt on the other. At an hour-per-pound, that's six to eight hours minimum while maintaining a constant 250 deg. Avoid temperature spikes: too hot dries out the meat, too low toughens it. It's process and a craft and it's rare to nail it the first time, he says. "Patience is the secret weapon." Shred with your fingers and top with a little sauce.
Click here for John Stage's pulled pork recipe
At home Stage prefers grilling chicken thighs and skirt steaks with a Mojito marinade. - "before the drink there was the marinade," he says - served with a Roasted Tomato and Avocado relish with grilled poblanos, potato salad, slaw, barbecued beans and salad.
It's no coincidence that all three pitmasters chose grilling for Memorial Day. "When you do what we do, the last thing you want to do is slave over a pit," he laughs. "You grill something nice and easy."