How to make McDonald's world famous fries at home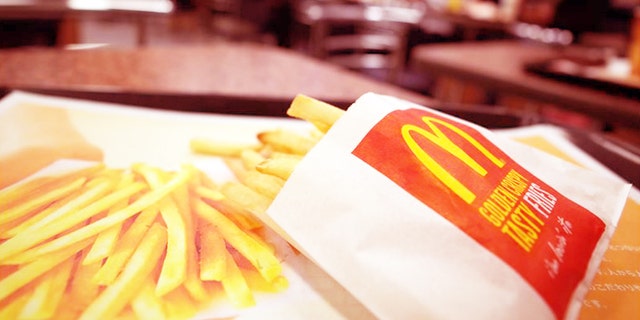 NEWYou can now listen to Fox News articles!
A few months ago, McDonald's gave consumers an inside look at how it really make its fries in an episode of "Our Food. Your Questions" -- a web series that aims to debunk myths about its food.
While McDonald's has pushed its chicken suppliers to stop using antibiotics, it has yet to jump on the anti-preservative fast food bandwagon like other large fast food chains.
McDonald's acknowledge that all fries are frozen and once they reach franchise are refried using a few un-pronounceable ingredients, such as dextrose, which is a natural sugar, and sodium acid pyrophosphate, used to maintain color, texture and consistency.
So, the culinary team at PopSugar came up with an easy way to make the chain's beloved fries. In a video posted on YouTube, the host explains that a lot of the ingredients McDonald's adds are necessary when producing in such large quantities—so if you attempt this recipe in big batches at home, you'll likely get some nasty result --but it is perfect for the average family.
The instructions are pretty straightforward for the most part. Best of all, PopSugar's recipe contains just six ingredients—all that we were able to recognize.
Check out the full clip below and start up your fryer.