How to make delicious steak fajitas in just 30 minutes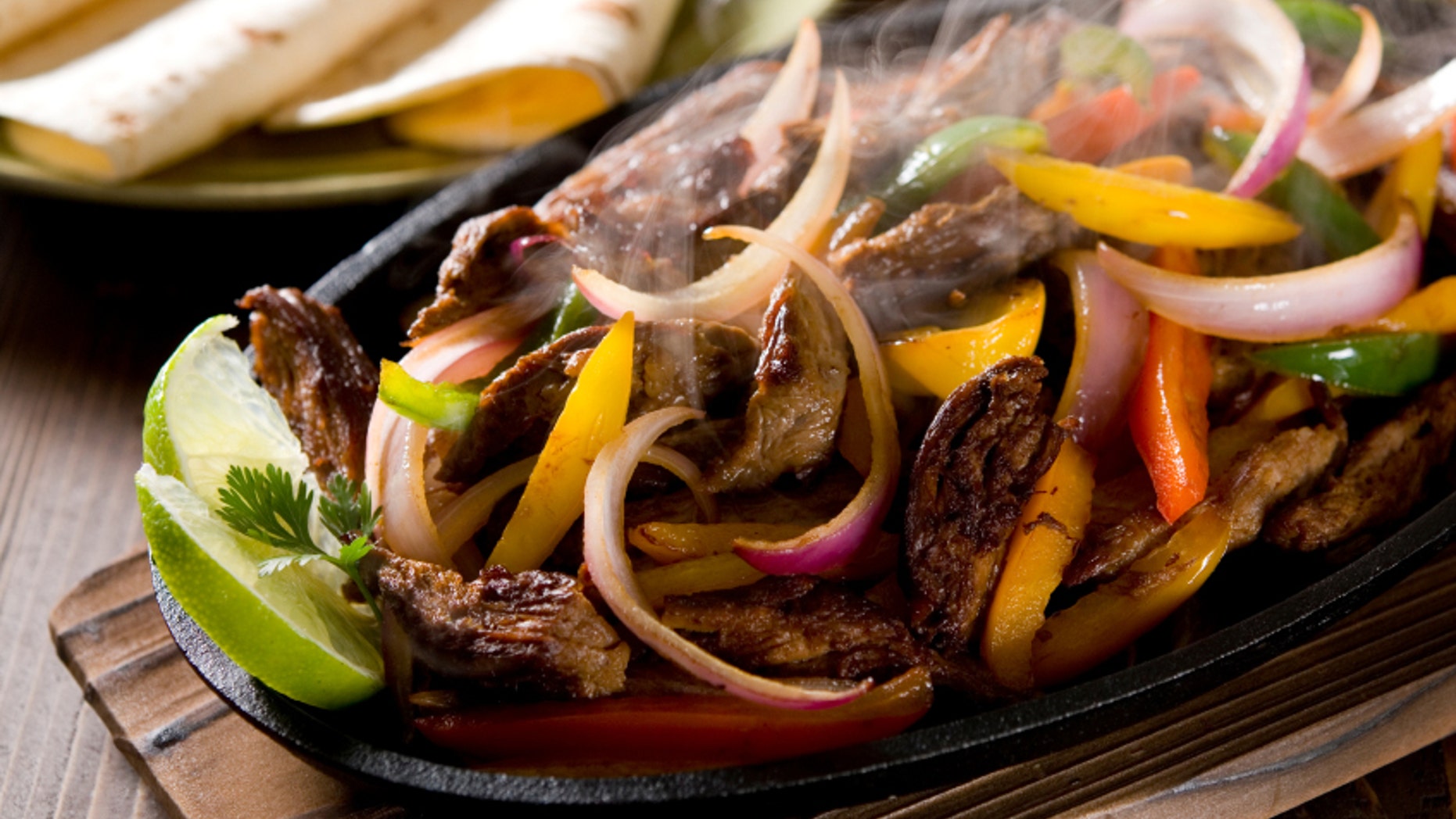 I don't know anyone who doesn't like fajitas. Know why? Because fajitas are endlessly adaptable.
Don't like bell peppers? Leave them out. Not into steak? Use chicken.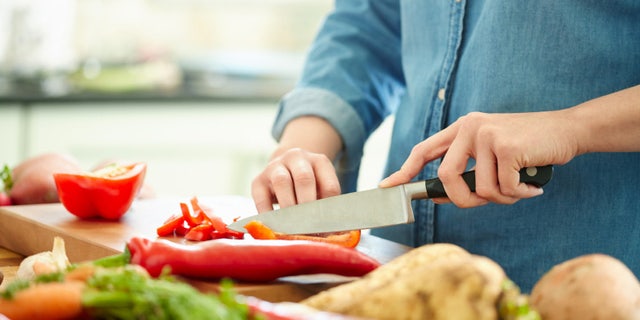 Fajitas are best served on a big platter surrounded by tortillas and sides like salsa, guacamole, and fresh cilantro—additions that let people create a fajita that's as spicy and creamy and herby as they like. But the best part of fajitas isn't their customizability—it's the fact that they come together in about 30 minutes, and you don't need a recipe.
1. Marinate your meat.
Fajitas start with the meat: You'll need 1/4 pound of boneless, skinless chicken breast, chicken cutlets or skirt steak for each person. If you're using chicken breasts, pound them until they're about 1/2 inch thick; if you're using skirt steak, cut each steak in half so that it fits easily in your skillet. Lay the steak or chicken in a baking dish and sprinkle liberally with chili powder. Add some finely chopped garlic if you like, then squeeze the juice of a lime or two on top and drizzle with a little bit of neutral oil. Marinate your choice of meat for however much time you have: overnight, a few hours, or just for 10 minutes while you chop your veggies and prep your accompaniments-- but you can marinate for longer if choose, covered in the fridge.
2. Chop the Onions and Peppers.
Choose a yellow, red, or white onion and slice it in half lengthwise, then slice each half into strips lengthwise. (You can use as much or as little onion as you like, but generally one onion is right for four people.) Choose any color bell pepper you like—aim for about two peppers for four people—and slice them into long strips. Set the vegetables aside.

3. Sear your meat.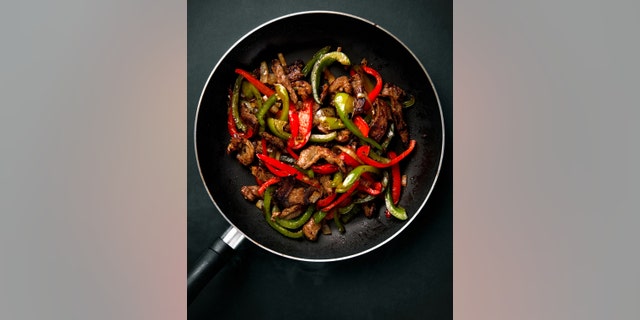 Pat the meat dry and season it all over with salt. Swirl a bit of neutral oil such as canola, vegetable, sunflower, or grapeseed in a large, heavy skillet (preferably cast iron) and heat over high heat until it's just barely smoking. Lay your meat into the skillet (work in batches if you have to) and sear it's nicely browned and cooked through, about 3 minutes on each side. (Note: Things are going to get a little smoky at this point—you may want to open the windows.) Remove the meat to a cutting board to rest while you cook the veggies.
4. Cook The Veggies
As soon as you pull the meat out of the skillet, throw the sliced veggies in—there's no need to add more oil or adjust the heat. Cook, stirring frequently, for about 5 minutes, until they're a bit charred and starting to soften. Turn off the heat and sprinkle the veggies with a little salt. Let sit in the hot pan while you slice the meat.
Learn how to finish off your fajitas fiesta.
More from Epicurious
14 No-Stress Ways to Cook Salmon
20 Must-Try Ways to Pair Items You Already Have In Your Pantry
The 57 Best Cooking Tips of All Time