How to Make a Bright and Buttery Alfredo Dish (Without Cheese)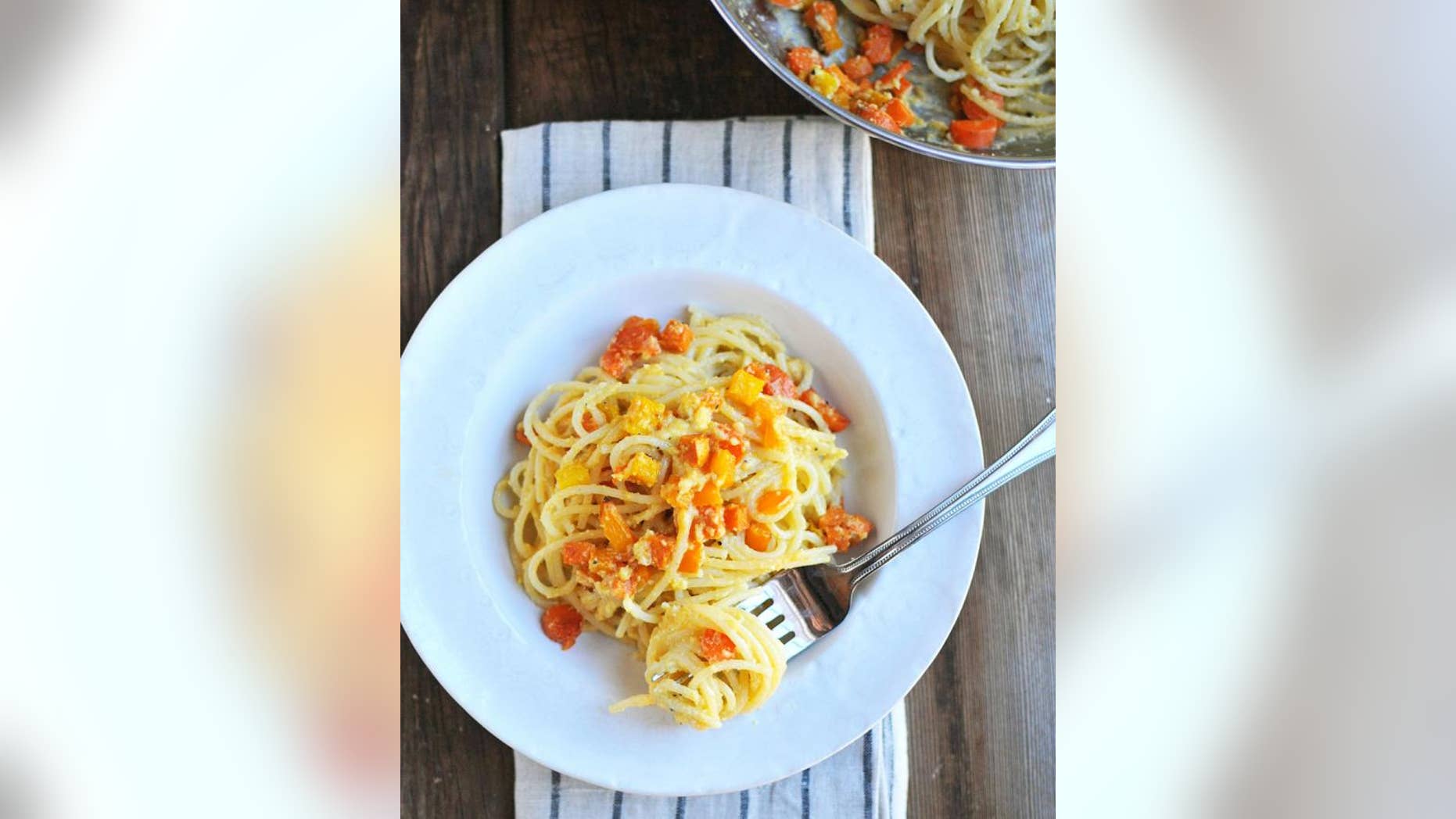 Pasta: It's a welcoming dish that can be served in a variety of ways for an easy (and fast) meal. Too bad it's also just as easy to grow tired of  — at least until now.
Inspired by the roasted vegetable dishes that keep her family healthy and satisfied, Kelly Pfeiffer of Nosh and Nourish decided to shake things up on pasta night by giving her noodles a fun, mouthwatering twist. The result? "Orange power pasta."
"This orange power pasta includes all of the orange vegetables: carrots, sweet potato, bell pepper, golden beets — and it even uses orange cauliflower for the creamy, dairy-free alfredo!" says the blogger and recipe developer.
"Vegetarian or not, you will LOVE this pasta dish," she adds.
Of course, no pasta could be complete without a scrumptious sauce, so in addition to orange cauliflower, Pfeiffer uses nutty cashew milk to cut down on calories without compromising taste. According to Pfeiffer, it's a wonderfully creamy combo that's lip-smacking enough to impress even the pickiest of eaters: aka kids.
So seriously, what are you doing with that jar of sauce? Click here and discover Pfeiffer's new way of preparing (and savoring) pasta.