How to eat like Beyonce and Martha Stewart: Testing celebrity meal kits
Eating like a celebrity isn't always easy but with these three meal plans, some seriously famous faces have done most of the legwork for you.
With the popularity of pre-prepped meal services like Blue Apron, everyone seems to be getting into the dinner delivery game. But do celebrity backed brands hold their weight against other services?
I tried three different fresh, celebrity-endorsed meal plans to see if they really stand out in the crowded meal kit space.
1. Martha & Marley Spoon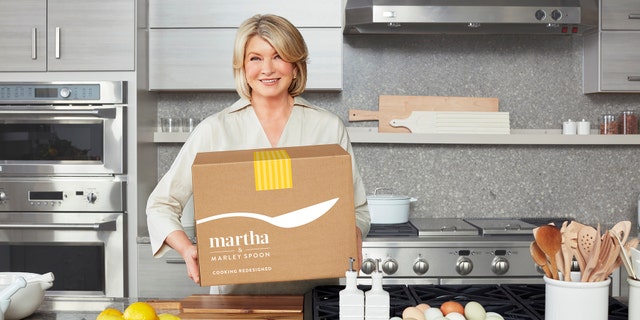 The godmother of domestic living may be a little late to the meal delivery game, just launching Marley Spoon this summer. Stewart's meal plan is similar to Blue Apron and Plated. But, of course, all the recipes featured in this kit are from Martha's repertoire.
I thought this meal delivery kit was pretty impressive from the start. The website allows you to choose your ideal meal and portions (options range from two people to a family of four) at the beginning of each week. You can change size amounts week to week, so if you decide to host a last minute dinner party, you're covered. The website is laid out clearly with accurate photos of each week's offerings. Those familiar with pre-prepped meal services will recognize the pre-portioned ingredients and recipe cards.
I initially opted for the family meal plan with three meals at four servings per meal. I made all three meals in one night, which took about one-and-a-half hours from start to finish.
The meals received rave reviews (an herb roasted chicken with fragrant couscous was a big hit), and some of my family members even decided to try a week of Marley Spoon on their own.
Pricing: Starting at $48.00 per week
2. 22 Days Nutrition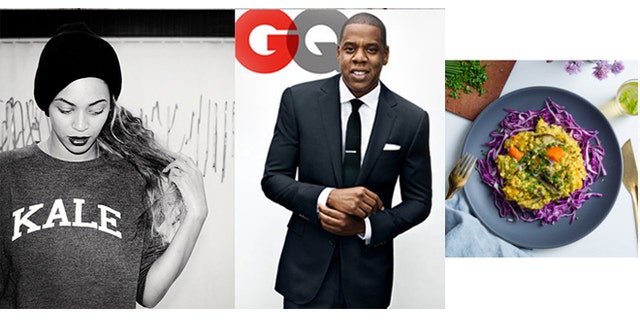 Some psychologists say it takes just 21 days to make or break a habit, so if you're willing to test the theory, this meal plan could be the recipe for success if you're trying to live a healthier lifestyle. Beyoncé attributed her plant-based diet success to 22 Days Nutrition which guided her and husband Jay-Z on a 22 day vegan challenge. Though the duo aren't vegans today, their enthusiasm inspired me to give it a try.
I was a bit confused when first looking through the meals, because although they're labeled by the day you're supposed to eat them, I wasn't sure if they would keep fresh for the entire week. Each individually wrapped meal came on the same day with specific storage instructions. I chose the 7-day plan, and decided to store some of the meals in the freezer since I knew I wouldn't be able to eat them all right away-- which the company recommends. 22 Days offers three different plans-- 5-day, 7-day, and 22-day options.
Foods include hearty dishes like mushroom in a yellow curry sauce, Lebanese lentils and spicy enchilada bowls. There are also sweets like a decadent chia berry pudding.
I was impressed with how I felt and looked after just one week of the meals. I had more energy, and wanted to eat less at meal times. I even began craving less sweet foods and certain meats. I did, however, find the packaging difficult to open, and wasn't sure if it could be micro waved as-is, or if it needed to be plated, then heated. The instructions were pretty vague on that point. I was a fan of the eco-friendly packaging which could all be recycled, including the large cooler used for shipping. Please note that the meals are ready-to-eat-- so no prep time for all you cooking adverse consumers out there.
Pricing: Starting at $9.50 per meal
3. Tone It Up Fresh by Chef'd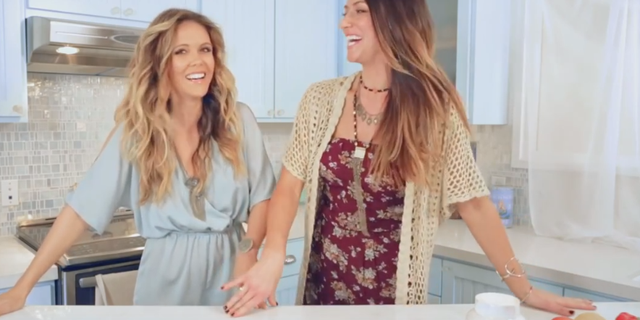 Karena Dawn and Katrina Scott, founders of the digital lifestyle community Tone It Up, are real life best friends and business partners. Since 2009, the duo have built a massive social media following from their female-focused sites and social pages that offer workout routines, recipes, and unique ways for members to keep each other motivated.
If you're health conscious or you suffer from food related allergies (gluten free, dairy free, nut free, you name it), this plan can be customized. The women from the popular fitness empire, have partnered with Chef'd to bring easy-to-make, better-for-you food to their fans. Eating healthfully shouldn't have to take a lot of time, and it should be affordable, say the duo. The meals serve two people each, and you can request up to seven meals per week.
I thought this box had a great presentation and everything was pretty easy to understand. The portions aren't huge so don't plan on having a ton of leftovers. I was a fan of chili lime shrimp tacos and a baked salmon with a ginger glaze.
Pricing: Starting at $14.00 per serving