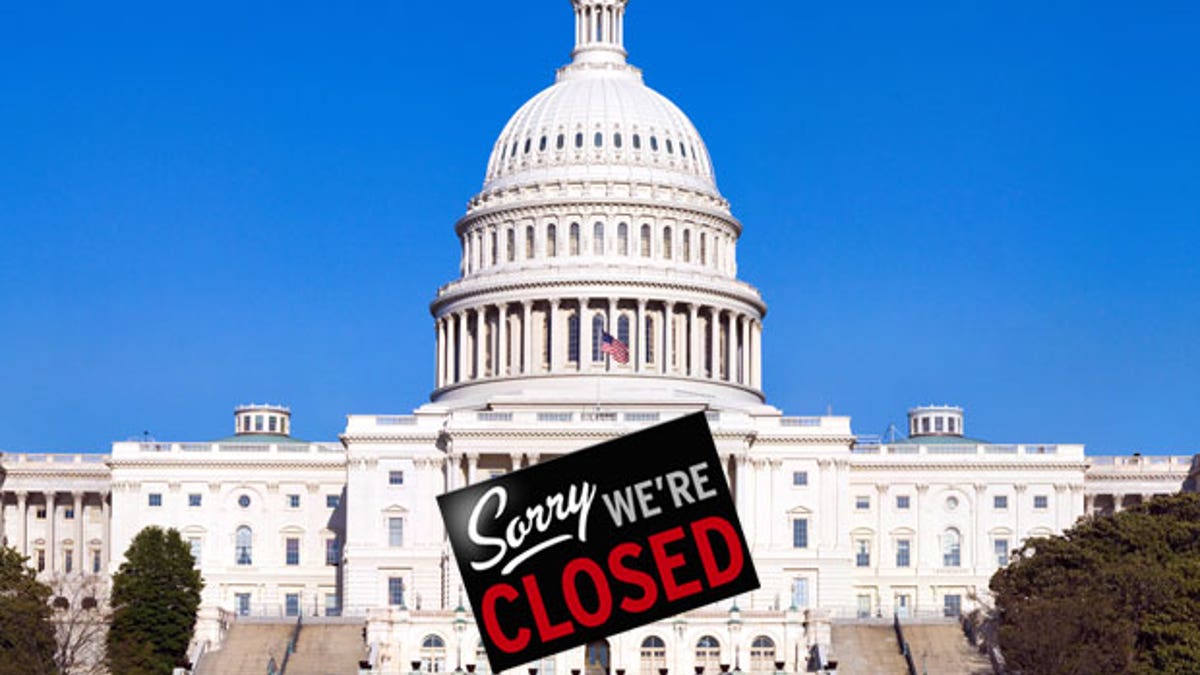 No doubt you're well aware that a shutdown doesn't actually mean the government pulls the shades, locks the door, and puts the key under the mat. Essential services—anything involved in protecting life or property—remain operational. We'll still have an army, although no one gets a paycheck until this all gets sorted out. And even the "nonessential" services don't disappear: mountains of paperwork just get put on hold as several hundred thousand people twiddle their thumbs, hoping Congress will amicably resolve its differences in time for everyone to pay the rent.
But if this goes on long enough even you, Joe and Jane Citizen, will be affected. And—more important for you Bon Appétit fans—your food be affected. Which is totally the worst! Here, in no particular order, are the ways this debacle may alter your plate:
Food Inspection: Food inspectors are both life-saving and essential, and thankfully the government agrees. So no need to stock up on home botulism detection kits. Your food remains as safe as ever. The USDA, however, does a ton of other important things, from marketing and scientific research to aid for farmers and food producers—all of which will be put on hold.
National Park Concessions: National parks, museums, and zoos will shut down, so if you planned a trip to Yosemite, you may have to cancel. Which means no pizza at Curry Village. In the event of a shutdown, says Jim Stellmack, director of marketing for Delaware North's Yosemite operations, which provides food and lodging for guests, he and his colleagues get to call everyone who's booked rooms and help them make other plans. "It's not just government employees that will hurt if this shutdown occurs," he said. "People plan weddings and trips months in advance. There's a lot of people that rely on the parks to be open."
Licensing and Regulation of Distilleries: If you read us regularly, you know America's small distillers have been blossoming (there's even a moonshine renaissance). But the licensing arm of the U.S. government—the Alcohol Tax and Trade Bureau—would, according to the contingency plan put in place for the last shutdown standoff (PDF), need to halt all "processing of permits" and "certificates of label approval," significantly impacting our micro-distillery boomlet.
Food Tourism Overseas: The Bureau of Consular Affairs, which confers passports, would certainly be shuttered. So if you're planning to celebrate harvest season in the South of France, or want to duck off to the street carts in Singapore, but your passport is about to expire, you might be out of luck. According to the Washington Post, the 1995 and 1996 shutdowns resulted in 200,000 delayed passports, so depending on how long this goes, the backlog could take a while to sort out.
Military Commissaries: Last time a shutdown was threatened, in April 2011, the Department of Defense kept the commissaries open, which is a good thing. The low-cost stores available to military personnel around the world help a lot of soldiers stretch their paychecks, and keep their families fed. This time, according to a press release, overseas commissaries would stay open, but stateside stores would close on October 2, after one day "to reduce the amount of perishables on-hand." Of course, as we stated earlier, no one's getting paid until this all blows over, so overseas military may have trouble buying food even if the stores are open.
Small Business Loans: If the government shuts down, don't expect that empty storefront around the corner to turn into a great new Thai place anytime soon. The Small Business Administration, which provides loans to help businesses start or expand, will be putting all its business loans (PDF) on hold until this ends.
Trash Pickup: Possibly the smelliest effect of the government shutdown is that all city services in the District of Columbia will cease—including garbage collection. The 1996 shutdown lasted 21 days. Maybe D.C. residents aren't going to feel like eating much anyway.
Read this story at Bon Appetit
More from Bon Appétit
How to Make a Better Peanut Butter and Jelly Sandwich

The 3 Best Apples to Use for Baking

France Without Baguettes? Countries Cutting Back on Their Iconic Foods

The Mistakes You're Making With Meatballs