Hormel sued over its 'misleading' use of term 'natural' on meat products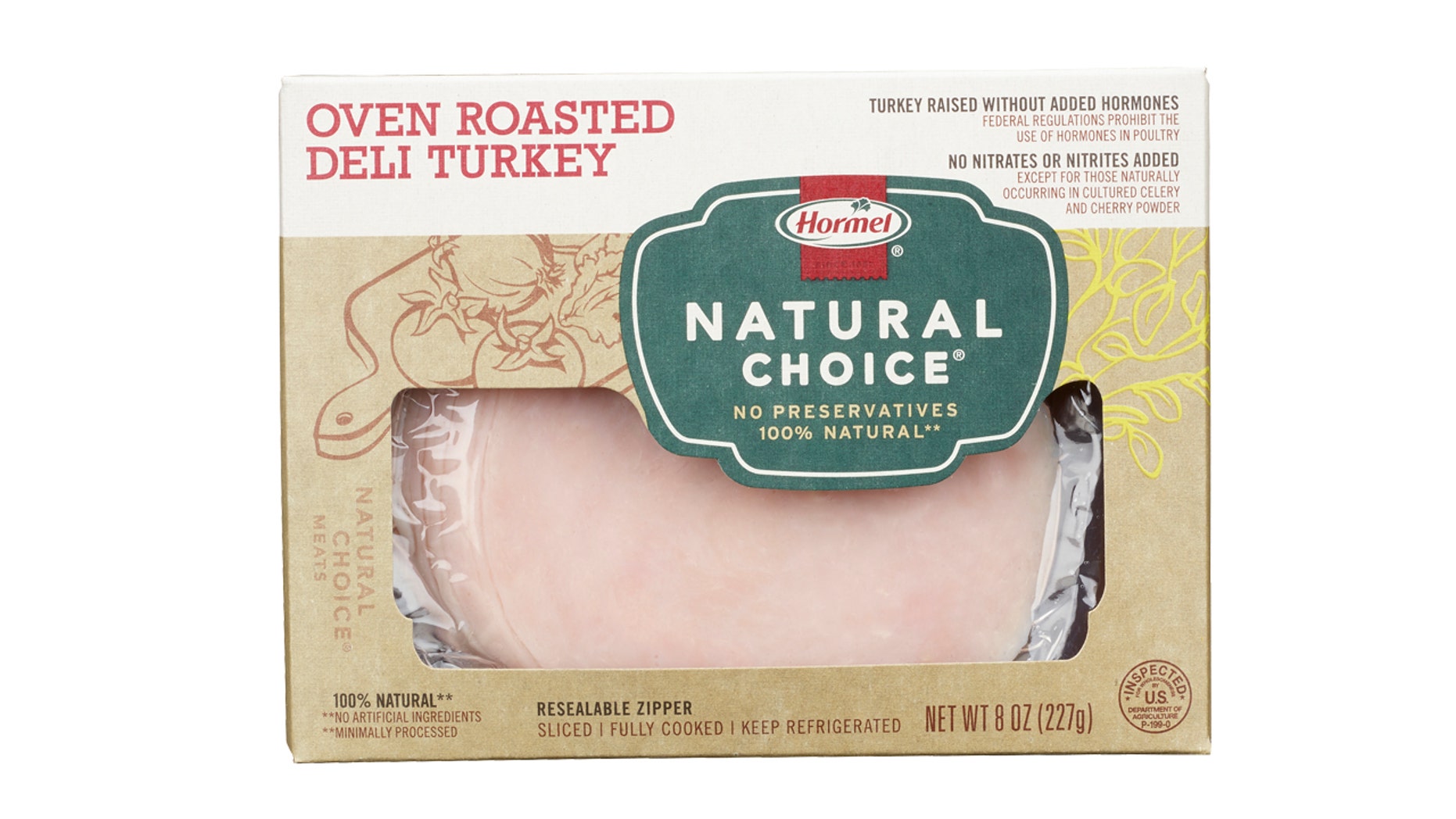 Hormel Foods is facing a lawsuit that challenges its use of the word "natural" on several products including a line of lunch meats and bacon.
On Wednesday, the Animal Legal Defense Fund (ALDF) filed a lawsuit in the Superior Court of the District of Columbia, claiming the Austin-based food producer is taking advantage of "misconceptions among consumers" about what natural really means when it comes to food, reports the Star Tribune.
Hormel's " Natural Choice" meat line includes sliced turkey breast, deli hams, uncured salami and two types of breakfast bacon. The Hormel website boasts that its lunchmeat "has no preservatives and no artificial ingredients added" and is an "honest product made with clean ingredients." The words "natural" and "100% natural" appear on the products' packaging, as well as on the brand's Facebook and YouTube pages, and ads on TV and in print.
But the ALDF says there's nothing "natural" or different about Hormel's Natural Choice line. Animals destined for the "Natural Choice" line are raised indoors (just like animals raised for Hormel's convention products) and are also given growth-promoting hormones, including the controversial ractopamine, and subtherapeutic antibiotics, according to the suit.
"The lawsuit is aimed at the misleading picture that Hormel is projecting through its advertising campaign," Kelsey Eberly, staff attorney for the defense fund, told the Star Tribune. "They are painting this picture of a family farm where animals go to pasture and aren't given antibiotic drugs." Despite Hormel's claims that the "natural" products have "no nitrites or nitrates added," they contain celery juice powder (a natural occurring nitrate used to preserve many meats) and many Natural Choice items also contain lactic starter acid, a bacterial culture.
The ALDF is asking for an order to make Hormel stop all advertising which it claims violates consumer protection laws.
Hormel released a statement saying that it is "confident that this lawsuit is without merit" and that the company "stand[s] behind Hormel Natural Choice products 100 percent." The company also noted that all of its Natural Choice products were produced, labeled and marketed within U.S. laws and regulations regarding food.
"The USDA's Food Safety and Inspection Service has specifically reviewed and approved the labels for Hormel Natural Choice branded products, including scrutinizing and approving the 'natural' and 'preservative'-related language," the company said.
But what does "all natural" really mean when it comes to food?
Unfortunately for consumer, not much.
Since the U.S. Food and Drug Administration and the U.S. Department of Agriculture have no legal definition of the terms "natural" or "healthy," consumer confusion has only grown as use of these vague terms have proliferated on foodstuffs over the past decade.
According to a 2015 Consumer Reports survey, about 60 percent of U.S. adults believe "natural" means no artificial growth hormones while 57 percent believe there are no antibiotics or other drugs used. Half believe "natural" means the animal got to go outside at some point during its life.  But the truth is that, under current guidelines, "all natural" can mean pretty much whatever a company decides.
However, the "USDA organic" label offers consumers assurance that at least 95 percent of a product's ingredients have been government certified as not containing pesticides or hormones and is free is genetically modified organisms.
To clear up consumer confusion, the FDA recently announced that it would begin working with the said USDA "to also examine the use of the term 'natural' in meat, poultry, and egg products, and are considering areas for coordination between FDA and USDA."