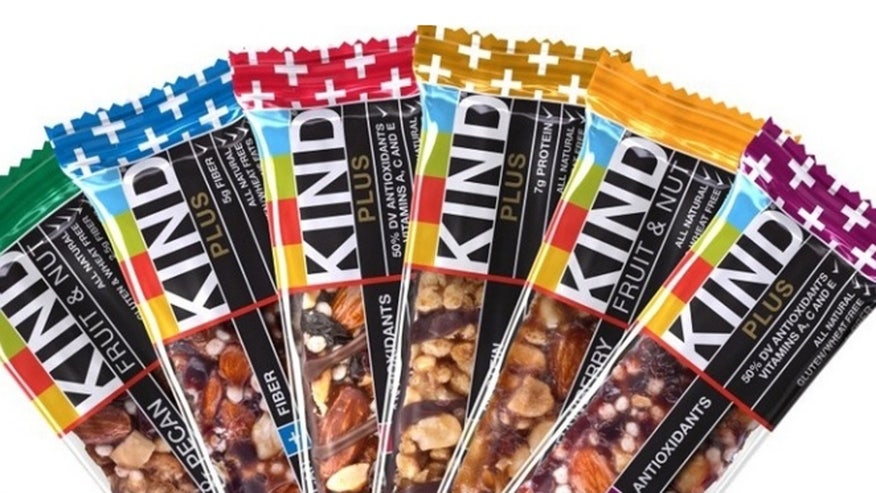 What's healthier than a Pop-Tart?
Not almonds, according to today's regulatory rules. That could change as the Food and Drug Administration kicks off a review of the 1990s official definition of "healthy" at the urging of food companies and lawmakers.
The regulator is planning to ask the public as well as food experts for comment on what should be the modern definition of healthy, setting off a process that could take years to complete. But the decision to redefine the term marks a major step in the FDA's effort to catch up to changing ideas about health and eating habits.
The FDA said in a statement to The Wall Street Journal that in light of evolving nutrition research and other forthcoming food-labeling rules, "we believe now is an opportune time to reevaluate regulations concerning nutrient content claims, generally, including the term 'healthy.'"
The agency also noted a petition filed by Kind LLC. The maker of fruit-and-nut bars started campaigning for change after being slapped with a warning letter by the agency last year for using the term "healthy" on its packaging. The FDA ordered it to remove the word "healthy" from the labels of four of its products because the products' saturated-fat content exceeds regulatory standards for the term. The agency rescinded that demand last month, though Kind did make other tweaks to its labels based on the FDA's warning letter.
Food can only be marketed as healthy if it meets five criteria: fat, saturated fat, sodium, cholesterol and beneficial nutrients, like vitamin C or Calcium. The levels differ by food category, but snacks generally can't have more than 3 grams of fat.
When the term 'healthy' was first officially defined in 1994, low fat content was the main focus of health professionals. Sugar wasn't on the FDA's, or most nutritionists,' radar.
Kellogg Co. doesn't generally market its Frosted Flakes or low-fat Pop-Tarts as "healthy," but under the current guidelines, it could. While the foods are high in sugar, they meet all the criteria, from low fat to fortified with vitamins. And fat-free pudding cups can be marketed as healthy, but avocados couldn't because they have too much fat, according to today's rules.
Kellogg declined to comment.
But ideas about health, in particular "healthy fat," have changed. Sales of low-fat foods have fallen, as consumers have shopped for gluten-free or all-natural items instead. Even the regulators have said in new dietary guidelines issued this year that consumers should eat more salmon and nuts as sources of protein for a healthy diet, yet neither food meets the FDA's criteria for "healthy."
That is, "in a word, nuts!" said David Katz, director of the Yale-Griffin Prevention Research Center. "The problem, of course, is that the foodscape can change quickly, but FDA regulations change very slowly."
The FDA has grappled with a number of label questions in recent years. Regulators are set to announce soon their first definition of the term "natural" after several food brands were sued by consumers for claiming their foods were natural.
The FDA last year issued a ban on partially hydrogenated oils, or trans fats, after years of advocacy groups lobbying for their removal.
Kind petitioned the FDA to change its definition of healthy after receiving its warning letter and garnered support from doctors and dietitians such as Mr. Katz, as well as some lawmakers.
"We very much hope the FDA will change the definition of healthy, so that you don't end up in a silly situation where a toaster pastry or sugary cereal can be considered healthy and a piece of salmon or bunch of almonds cannot," said Kind's Chief Executive Daniel Lubetzky in an interview.
Congress is also pushing the FDA to make this issue a priority. In the House of Representatives' report explaining its agriculture appropriations bill, the committee urges the FDA to update the regulations around food makers using the term "healthy...to be based upon significant scientific agreement." The bill passed the committee last month and awaits a vote on the House floor.
The FDA recently agreed to allow Kind to continue using the phrase "healthy and tasty" on its bars, saying that because the phrase is in the descriptive paragraph outlining Kind's philosophy, it doesn't count as a nutrient claim.