Holiday seasonal drinks are upon us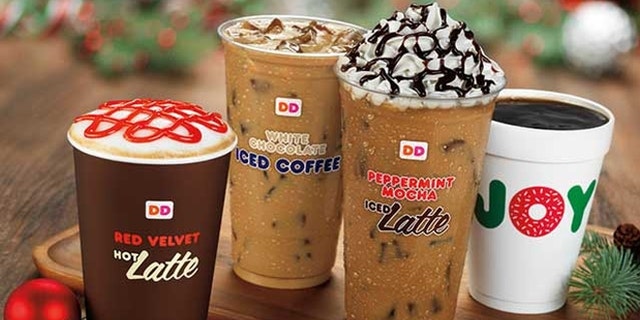 Time to ditch that pumpkin latte. Holiday seasonal drinks are upon us.
With Halloween barely in the rear view mirror, Dunkin' Donuts will soon be rolling out a host of new seasonal offerings, including two new releases: Red Velvet Latte and Salted Caramel Hot Chocolate.
The Daily Meal reports that the chain will start serving the new drinks on Nov. 4 -- as well as reintroducing some past favorites, such as the Red Velvet Drizzle and Holiday Star donuts and white chocolate hot chocolate.
Also starting today, Starbucks began its holiday drinks served in their cheery red holiday cups. That means gingerbread, caramel brulee, eggnog and peppermint lattes are back. This year, the gingerbread latte has a new recipe that includes spice-flavored whipped cream and a real molasses drizzle.
Jack in the Box is also getting into the holiday spirit with a new Egg Nog Real Ice Cream Shake. Who can resist a drink with whipped topping and a Maraschino cherry on top.
But you better hurray. While these specialty drinks are big moneymakers for quick-serve food chains, they won't be around long.