High school's Chick-fil-A dance video goes viral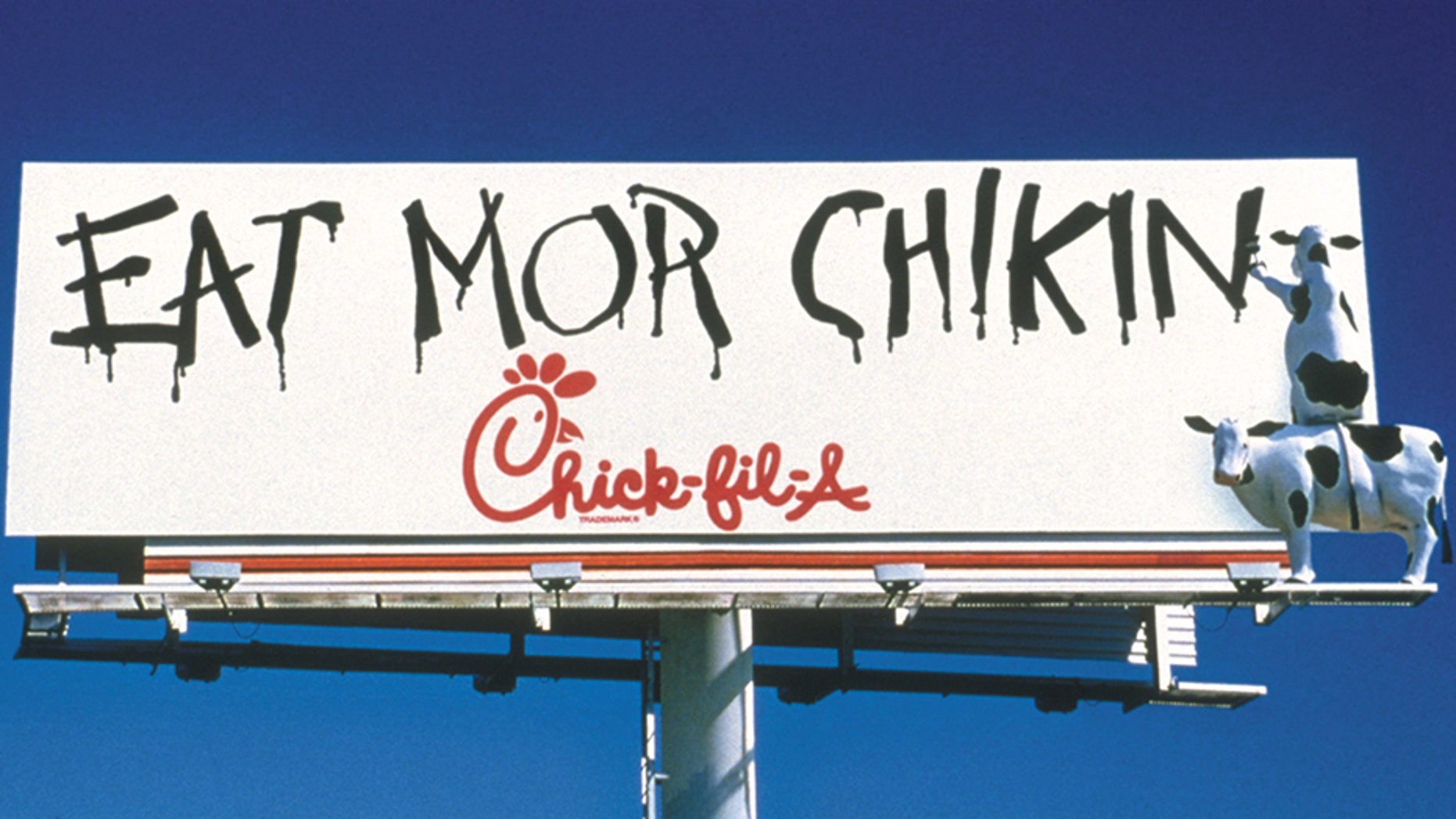 A Texas high school dance team is encouraging fans to "Eat mor chikin" in a Chick-fil-A-themed recital that has gone viral on Facebook.
The Hallsville High School Bobcat Belles decided to pay tribute to the iconic Chick-fil-A cow mascot by having each member of the dance troupe wear a cow costume. During the four-minute choreographed routine, the synchronized bovines grooved their way through a mash-up of songs including "Proud to be a Cow" from Sesame Street, "Milkshake" by Kellis and a Chick-fil-A parody of The Beatles' "Yesterday."
WAFFLE HOUSE EMPLOYEE'S ACT OF KINDNESS TOWARD ELDERLY CUSTOMER LANDS HER $16G SCHOLARSHIP
The creative crew drew laughs and cheers from the gymnasium crowd during the competition and even more praise on social media, where the video has been viewed over 12 million times and shared 195,000 times as of publication.
Hallsville dance team instructor, Kathryn Calaway, told KLTV the dance was meant to let the girls "let loose and have fun."
Calaway said the novelty dance was supposed to remain a secret – as are all competitive dances the team works on for nationals, KLTV reported. However, the response was so quick and positive that Calaway let it go.
"It kinda blew up! So I was like forget it, go ahead and share away," said Calaway, "Just funny that this is spreading like it is."
Users on Facebook have commented on the video, calling it "amazing" and "awesome."
"I've laughed about this for hours this week," one person wrote.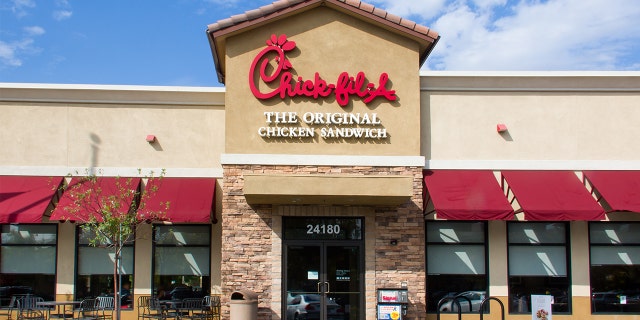 Calaway said she is proud of the team, who won Grand Champion in the super division, and feels they deserve the recognition.
"Super hard-working group," Calaway said. "I feel honored to work with them."
FOLLOW US ON FACEBOOK FOR MORE FOX LIFESTYLE NEWS
At the competition, the team had the highest scoring novelty dance that day.
"They received a standing ovation when they performed," said Chelsey Hess, whose daughter is a Bobcat Belle, "The crowd was going crazy!"
Hess shared the video saying, "I think they should be sponsored by Chick-fil-A for life."
The Belles head to nationals on March 24 and 25 and plan to bring the cows out for the novelty dance. The troupe also started a GoFundMe page to help cover costs of traveling and costumes.