Hidden Valley Ranch now offering cascading dressing fountain
When it comes to ranch dressing, too much is never enough. Or at least that's what the folks at Hidden Valley Ranch seem to believe, since they're now offering ranch fans a geyser filled with the creamy dressing.
The Hidden Valley Ranch Fountain, now on sale at FlavourGallery.com, is a four-tiered ranch-dispensing appliance for use at birthdays, social gatherings and weddings.
"In the past, we've had requests from people throwing milestone birthday parties, even brides-to-be, for ranch fountains," a spokesperson for Hidden Valley Ranch told Today. "They would present the fountain alongside crudité and their favorite finger foods."
WORLD'S MOST EXPENSIVE BURGER SELLS FOR $10K IN DUBAI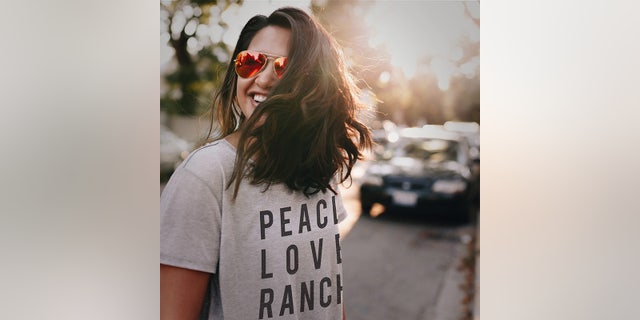 Per its official product description, the Hidden Valley Ranch Fountain is capable of cascading two gallons of ranch dressing at a time. By default, the unit also features separate motor and heat switches — meaning that the dressing could technically be served hot — but a spokesperson for the product tells Fox News that she "doesn't recommend using it with the ranch."
The fountain is currently priced at $100, and that cost also includes "a year's worth of Hidden Valley Original Ranch," or twelve 36-ounce bottles.
According to a press release, Hidden Valley's latest product launch is part of their new "Ranch Out" campaign, which includes a sweepstakes, an entire online store (with products such t-shirts and phone cases), and a Hidden Valley-themed song, sung to the tune of Freak Nasty's 1996 hit "Da' Dip."
"Whether fans are dippin', dunkin' or drizzlin' ranch on all of their favorite foods, or using it to up the flavor ante of their favorite recipes, ranch enthusiasts today are using Hidden Valley in more creative and inventive ways than ever before," says the company.
FOLLOW US ON FACEBOOK FOR MORE FOX LIFESTYLE NEWS
Then again, it doesn't get more creative or inventive than a ranch-spewing fountain. Unless you count their jewel-encrusted Hidden Valley Ranch bottle.