Heineken drinker claims he found 2 geckos in his beer, files lawsuit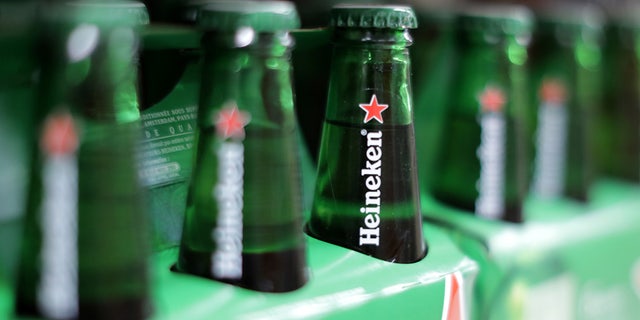 We've heard of skunky beer, but never gecko-y beer. The latter seems to be much worse than the former, based on a lawsuit filed in California against Heineken and the Kroger grocery chain.
Consumerist reports on the complaint, which came about after Orange County's George Toubbeh said he bought 24-ounce cans of Heineken in August 2015 from a Kroger-owned Ralph's in Fountain Valley, and had a decidedly unpleasant experience after drinking from one.
Per the suit, Toubbeh picked up on a "foul taste" in his brew; soon after sipping it, he fell victim to "severe abdominal pain followed by vomiting." He says when his daughter went to examine the can, she made an alarming discovery inside: two un-decomposed juvenile leopard geckos, which aren't native to the U.S. — they're indigenous to parts of Afghanistan, Pakistan, India, Iran and Iraq — but can be kept as pets here.
Toubbeh notes in the suit that he became "violently ill" and went to the ER, where he was given anxiety and nausea medication. Business Insider also notes that he claimed to have developed "extreme anxiety and … PTSD," which he says continue to this day, as a result of his allegedly lizard-steeped libation.
Toubbeh thinks the geckos were probably alive and sealed in the can at the packaging plant. Heineken, for its part, is calling this incident "isolated" and says "based on a number of factors we confidently believe there is no merit to this claim."
If you've got a strong stomach, Consumerist documents other instances of surprise "ingredients" in food and beverage items.
This article originally appeared on Newser: "Beer Drinker's Suit: 2 Geckos in My Heineken Gave Me PTSD."