Healthy fast food kids' meals at Chick-fil-A, Burger King and more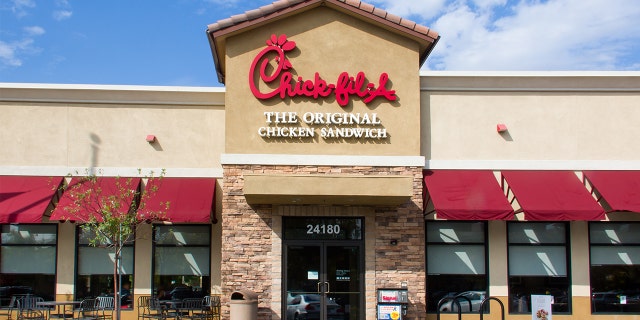 For better or worse, eating at fast-food restaurants is ingrained in our childhood memories. Crawling around a plastic play-place, donning a cardboard crown, or struggling to collect each and every Happy Meal toy created an experience that many of us simply can't forget.
But as nutritional science caught up with the fast food industry, it became apparent that the food served at these brightly-colored restaurants was linked to serious health problems. The unlimited soda refills, ridiculous portion sizes and the liberal use of trans-fats have forever cast a shadow of skepticism over the industry that it still struggles to shake.
Parents, as well as the United States Federal Trade Commission, have voiced concerns over the advertisements and nutritional quality of fast-food kid's meals, and thankfully, the chains have responded by releasing more reasonable
versions of their traditional fast-food fare.
The meals on this list are all less than 500 calories and usually include a portion-controlled main dish, a bottle of low-fat milk, water, or unsweetened tea, as well as some form of fruit or yogurt. They take into account calorie and fat content and are made of relatively wholesome ingredients (with some forms of chicken nuggets being the exception).
Though fast food should always be consumed in moderation, these five meals are some of the healthier options offered for kids.
1. Arby's: Roast Beef 'N Cheese Slider, applesauce, whole milk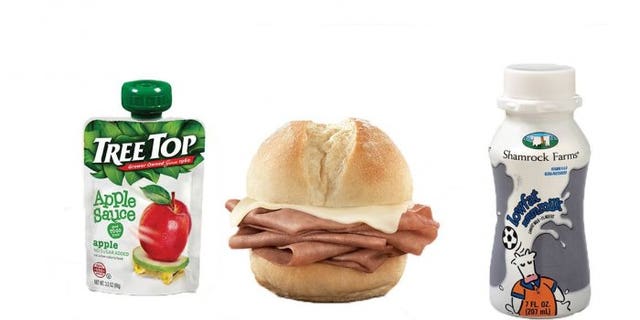 Arby's menu doesn't exactly make it easy to find healthy options, because their deli meats have a lot of sodium. But the chain's Roast Beef 'N Cheese Slider is just the right size for a kid to feel satisfied without overdoing it on the salt. The slider is only 240 calories — 10 calories fewer than their kid's-size curly fries. Instead of fries and a sugary soda, kids can enjoy a side of applesauce and drink whole milk.
Check out 10 Things You Didn't Know About Arby's.
2. Burger King: Hamburger King Jr, applesauce, fat-free milk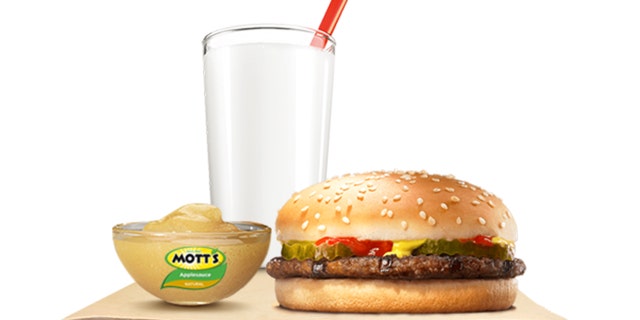 If you're going to take a kid to Burger King, you might as well go all-out and get their signature burger. The Hamburger King Jr. is a modest offering at only 230 calories. The meal in its entirety is only 370 calories and nine grams of fat, but it it also packs in 18 grams of protein.
3. Chick-fil-A: Grilled Nuggets, milk, and fruit cup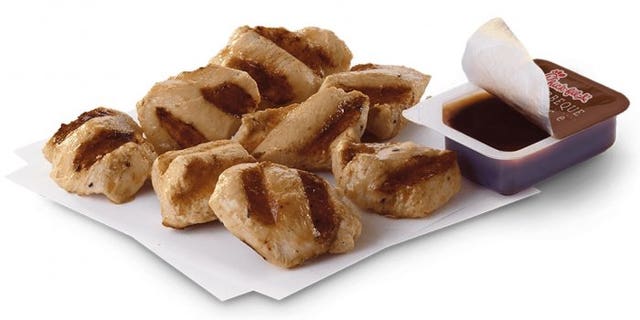 Despite their controversies, everyone can agree that Chick-fil-A doesn't play around when it comes to chicken. The chain had the foresight to offer a grilled chicken nugget option — the only grilled nugget available in the fast-food restaurant circuit. A four-piece grilled nuggets kid's meal with a fruit cup is a modest 145 calories and only three grams of total fat.
4. Chipotle Mexican Grill: Kid's Taco Plate with fruit and milk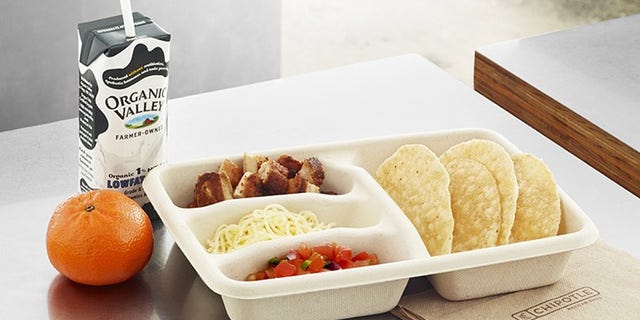 Whether you're a kid or an adult, Chipotle Mexican Grill has plenty of menu options for people who want to lighten up but still want a quick meal. However, Chipotle's kids' menu is not broadly advertised, so it's actually something of a secret. They offer a "build-your-own" taco plate that gives customers the option to choose a protein, two fillings (rice, fajitas, beans, cheese), two taco shells, a bag of chips or fruit and a drink. If you're counting calories, stay away from the chips and carnitas and opt for chicken, beans, and fajita vegetables. They also have a quesadilla option that is slightly less caloric because it only comes with one tortilla.
5. Dairy Queen: Grilled Chicken Wrap, banana, water bottle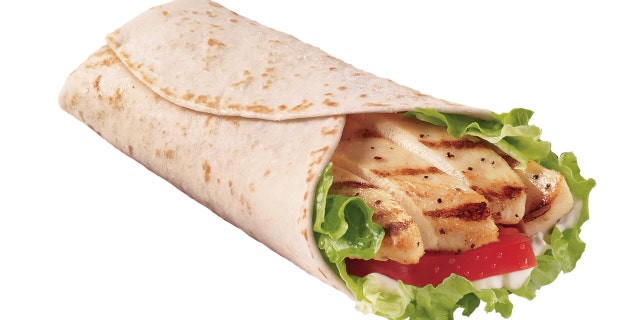 Dairy Queen started out selling ice cream and other frozen treats, but they have since released a line of fast-food items in select stores. Their healthiest kids' menu option is their grilled chicken wrap at 250 calories, but it will be hard to leave any DQ without getting one of their signature cones — which they offer in a kid-size.
Read about even more fast foods kids meals that are actually healthy.