Healthier than hot dogs? New York food fest rolls out first annual kale eating contest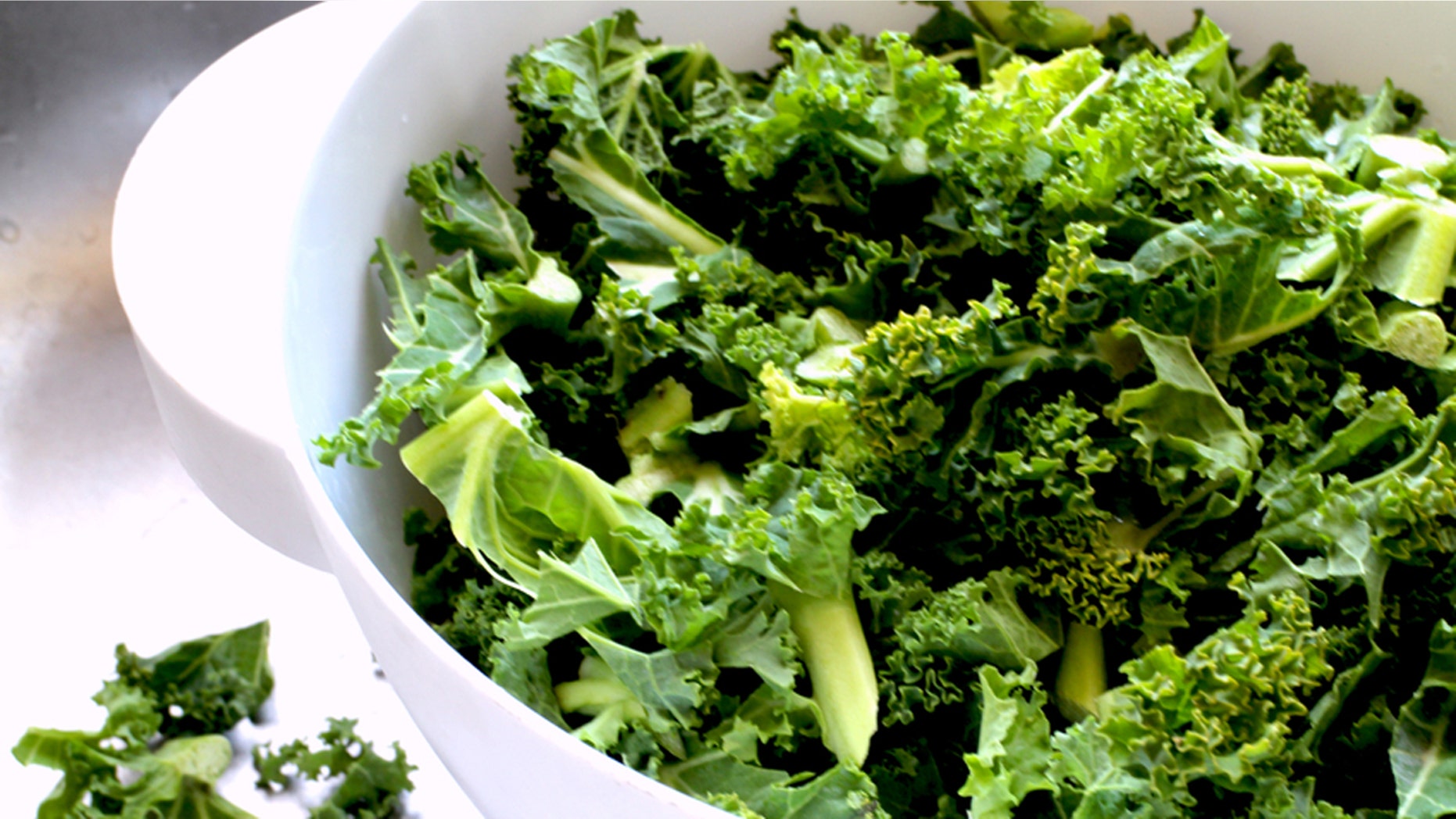 When you think of eating contests, images of men and women gorging themselves on pies, wings, ice cream, hot dogs, and other not-so-good-for-you foods comes to mind.
But this weekend, the Taste of Buffalo wants you rethink competitive eating.
The upstate New York food festival is rolling out the nation's first Kale Yeah!, an eating contest being advertised "the world's healthiest eating championship."
The contest takes place July 9, about a week after Nathan's Famous hot dog eating contest in Coney Island, arguably America's most famous eating championship.
As the name suggests, enthusiastic kale eaters must consume as much of the leafy green vegetable as possible in eight minutes at Buffalo's City Hall. Kale Yeah! is meant to highlight the healthier fare served alongside the chicken wings and ice cream at Buffalo's annual food festival.
"For the first time in human history, the world's greatest eaters will test themselves against the ALMIGHTY KALE—the leafy green vegetable that has captured the hearts and minds of both the culinary set and those for whom their body is a temple," reads the contest's description.
As of Wednesday, 10 competitors were registered to compete at the Taste of Buffalo contest presented by the Independent Health Foundation's Healthy Options program.  Several of the registered contestants have previously competed in well-known eating contests like Nathan's, including World Buffet Eating Champion "Crazy Legs" Conti and World Watermelon Eating Champion "Buffalo" Jim Reeves.
FoxNews.com has reached out to the Healthy Options program to learn more about whether the kale will be cooked or if contestants can choose to consume it raw. Previous reports have indicated that over-consumption of kale can lead to toxic levels of thallium in the blood.
The winner takes home a cool $2,000—and a year's worth of vitamins and minerals.