Have a glass of San Francisco fog, on the rocks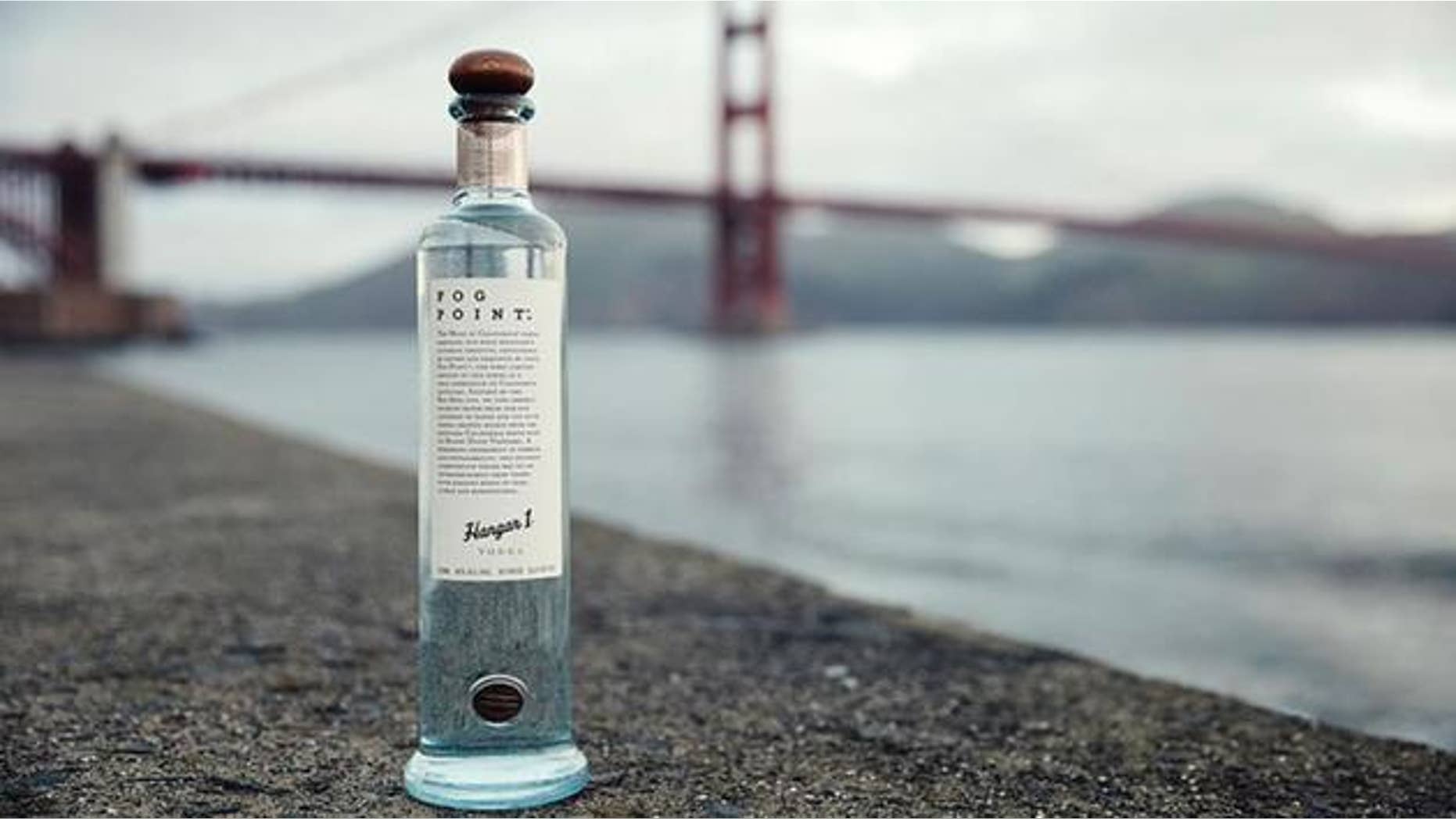 An "extraordinarily crisp" vodka with "elegant hints of pear, citrus, and honeysuckle" is now available from a California distillery—and it's made with the finest fog San Francisco has to offer, Time reports.
Hangar 1's high-end Fog Point (a bottle goes for $125) is crafted from culled water droplets in the Bay Area, gathered by mesh "fog catchers" in four spots around the region that eventually get so saturated that the water drips into a trough.
It's then collected to be sanitized, including a boiling process and a couple of runs through a carbon-filtration system that removes debris like leaf fragments. "I love that the water has a little bit of an earthy note to it," head distiller Caley Shoemaker says.
"[It's] like, if you're standing next to a stream on a warm day, the scent of moist rocks." As Time points out, this whole endeavor could seem like a bizarre Portlandia skit in which "foodie-ism has jumped the shark." But there's a green angle that, as the magazine puts it, "embodies values the Bay Area worships: sustainability and local production."
To pull off the project, Hangar 1 teamed up with FogQuest, a nonprofit that collects water in similar ways to aid remote communities, as well as Bonny Doon, a "biodynamic" vineyard on California's Central Coast.
More from Newser
By One Measure, This Is World's Tallest Mountain
New Orleans Is Sinking Faster Than Previously Thought
In NH, a Tiny Mountain Wins Again and Again
Plus Hangar 1 is donating 100% of the money it makes from the booze to a good cause: FogQuest's future water conservation projects, per Fast Company.
It may seem gimmicky, but California's drought means that "vodka's main ingredient (water) is in short supply," notes the website, which adds that seeking alternative sources isn't so far-fetched.
(A man who went blind from vodka was cured by whiskey.)
This article originally appeared on Newser: Have a Glass of San Francisco Fog, On the Rocks