Gwyneth Paltrow's fast food guide reveals actress' least healthy habits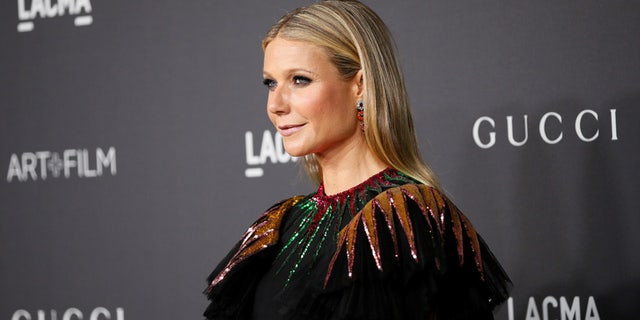 NEWYou can now listen to Fox News articles!
It's hard to imagine Gwyneth Paltrow setting foot inside a McDonald's or Wendy's, but the latest Goop dining guide seems to suggest otherwise.
The editors of Paltrow's lifestyle website have released a fairly comprehensive "Goop Fast Food Guide" in order to help fans make smarter decisions at burger joints and pizza parlors.
"But why would Paltrow's followers ever enter such an establishment?" one wonders. Well, the answer is simple: The editors of Goop are "realists" who understand that on-the-go parents and time-strapped travelers don't always have time to search for the organic, farm-to-table options often touted by Paltrow herself.
GWYNETH PALTROW WON'T EAT OCTOPUS BECAUSE ITS 'TOO SMART TO BE FOOD'
Goop divides the restaurants in the Fast Food Guide into three separate tiers of acceptability: "Your Best Bet" includes eateries that offer "clean-ish" dishes; "Tricky but Doable" recommends restaurants with items that can be "healthy-ish" if hacked; and the final section, "Just Order the Fries" is where Goop basically gives up and suggests the higher-calorie items, because "the clean-ish options at these places are few and far between."
The best bets are usually salads, Goop advises. The site recommends a bowl of greens at places such as Wendy's, Chipotle and Subway ("any sandwich can be turned into a salad," the site says). Goop also gives a shout-out to Starbucks and Panda Express for their Sous Vide Egg Bites (Starbucks) and veggie bowls with brown rice (Starbucks and Panda Express).
The next tier down — "Tricky but Doable" — suggests swap-outs at eateries like McDonald's, Domino's and Taco Bell. Goop recommends a bun-less, lettuce-wrapped grilled chicken sandwich at McDonald's; the gluten-free veggie pizza at Domino's; and black bean burrito or a veggie bowl at Taco Bell.
But don't even think about ordering cheese on any of the aforementioned items.
Finally, in "Just Order the Fries," Goop pretty much admits that some fast food is so tempting, it's okay to indulge the occassional craving. At KFC, Goop says its favorite item is the biscuits, at least when the editors don't feel like eating lower-cal potatoes, corn and green beans. And Arby's, although they offer a salad, is Goop's go-to for curly fries, which are "best enjoyed with reckless abandon."
FOLLOW US ON FACEBOOK FOR MORE FOX LIFESTYLE NEWS
When it comes to dessert, Goop goes for Dunkin' Donuts and Dairy Queen sundaes, despite knowing full well that each place offers a lower-calorie option (e.g., veggie-topped flatbreads at Dunkin' or 50-calorie fudge bars at DQ.)
It's unclear whether Paltrow herself contributed to Goop's guide in any way, though it's possible the site was inspired by the actress' personal diet. As People reports, Paltrow herself admitted in a 2016 interview that while she aims to eat organic, local and minimally processed foods, "sometimes you need a bag of Doritos and a beer in an airport."