Guy Fieri is throwing a Super Bowl tailgate that's off the hook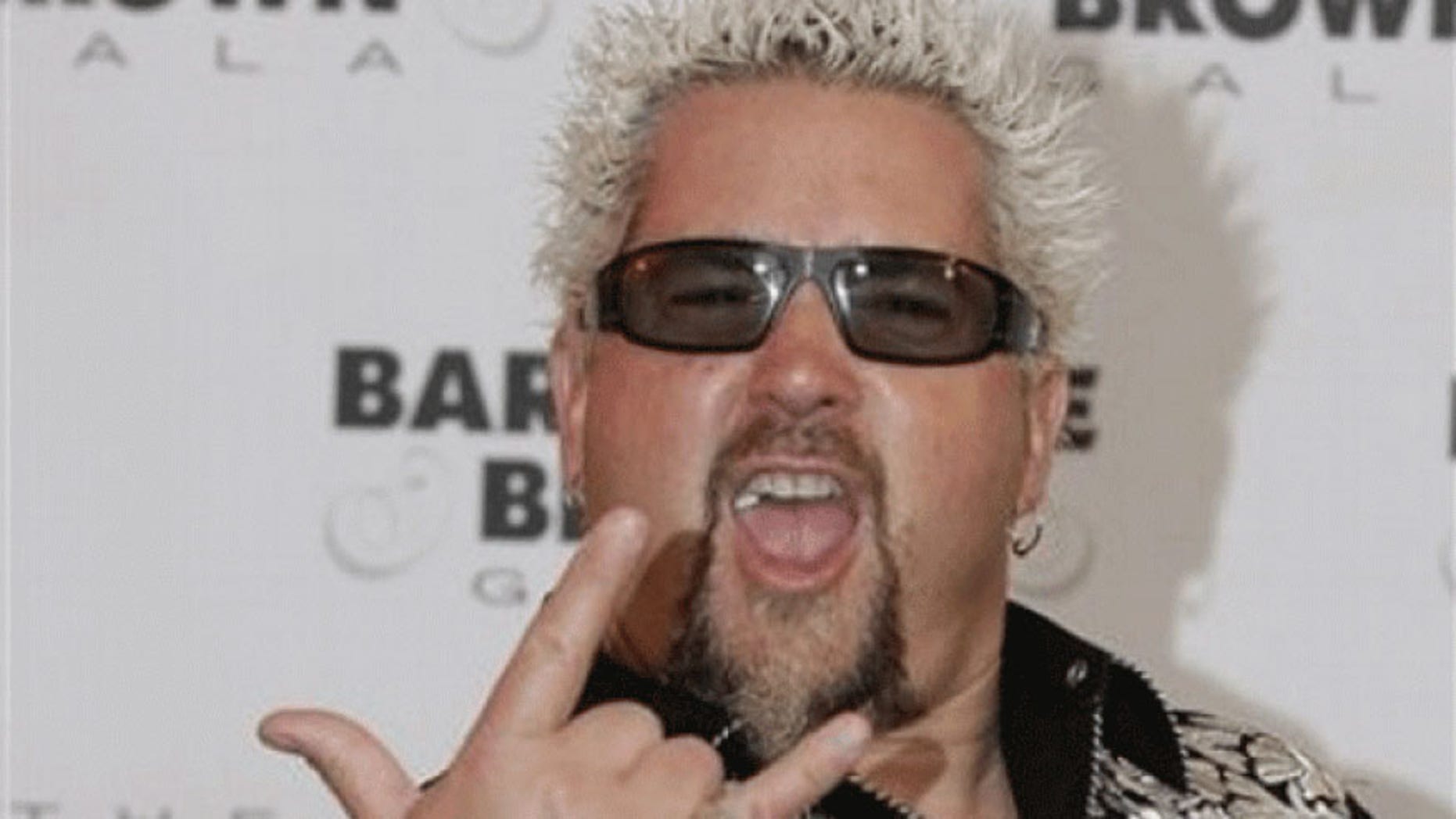 Forget Santa Clara, Calif. Guy Fieri wants you to go to flavortown for the Super Bowl.
The spiky haired Food Network host is co-hosting a tailgate party Super Bowl 50 down the street from Levi's Stadium with Fox Sports personality Erin Andrews and 25 current NFL players --complete with a steak sandwich station, a whole hog, a mac and cheese bar, a nacho bar and more.
But it will cost a whopping $700 a person.
Called the Players Super Bowl Tailgate, here's how the "5 Star Food Menu" breaks out.
SUPER STEAK SANDWICH STATION:
Slow roasted California beef sliced thin, served with balsamic onions, pepper jack, horseradish cream on garlic butter toasted sourdough torpedo rolls.
WHOLE HOG THROWDOWN:
Caja china cooked whole hogs done up right in two tasty styles:Kahlua Pig "Sour or Sweet".
Slaw and sauce on soft Hawaiian rolls with crunchy crumbled chicharrones
LOW COUNTRY JAMBALAYA:
Cajun chicken sausage, gulf shrimp and smoked pulled chicken jambalaya with dirty rice.
Green onion and hot sauce bar
MAC DADDY MAC AND CHEESE BAR:
Selection of California cheeses, roasted veggies and slow cooked chili, bacon and other delicious toppings to make the perfect tailgate side dish
LIVE NACHO BAR:
Fresh fried tortilla chips, made fresh to order.
BEAU MAC'S KILLER RAW BAR:
Crab, lobster, peel and eat shrimp, chowder and more.
CHARCUTERIE AND SALADS:
Seasonal fruit, crudite, and the freshest selection of greens, mixed salads and specialty meats and local cheeses.
FLAVORTOWN FINALE:
S'mores Pie
Mega Rice Krispie treats
Doughnut Bread Pudding with Brown Butter Bacon Bourbon Glaze
PASSED APPETIZERS:
"Super Bowl 50 Meatball Madness"
Turkey, Beef and Pork Meatballs
Mexican Meatballs, roasted bell pepper, cotija, avocado
Old-Skool Italian Style, marinara, parmesan
American Slider, bacon, SMC, Donkey and LTOP
Falafel, "chickpea" meatball, tahini sauce
Everything at the Super Bowl is over the top, so Fieri is a good choice--but that's a lot of money for what is pretty lowbrow food.
There will be other A-listers and TV chefs there too, like Aaron May and Beau MacMillon.
But no word if frenemy, Anthony Bourdain, will be there.