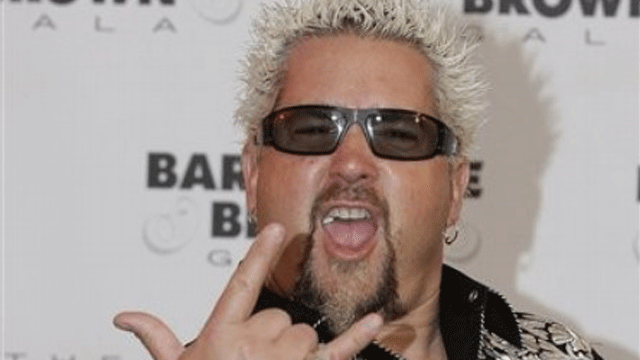 Food Network host Guy Fieri is expanding his food empire and getting into the wine business.
Fieri, the spiky haired celebrity chef with a penchant for hometown cooking, bought a five-acre vineyard of Pinot Noir grapes in Sonoma County, reports San Francisco's Press Democrat newspaper.
"Ever since I moved to Sonoma County and saw all this incredible environment of wine, from the agricultural side of it to the business side of it, to the community involvement side of it ... I've just been in awe," Fieri told the Press Democrat. "So my wife and I were talking about it, and saying, 'Can we do that some day?'"
Fieri wants to open a tasting room in the three-bedroom house on the property, which will also include "an Italian piazza, with raised garden beds, olive trees and mountain views, according to the application submitted to the county by his company, Knuckle Sandwich LLC, the Press Democrat reported.
Fieri said that he eventually wants to produce wine with his family, even though the plans are in their early stages right now. He wants to name it "Hunt and Ryde," after his two sons, Hunter and Ryder.