'Guac,' 'Zoodle,' 'Marg' and 'Hangry' added to Merriam-Webster dictionary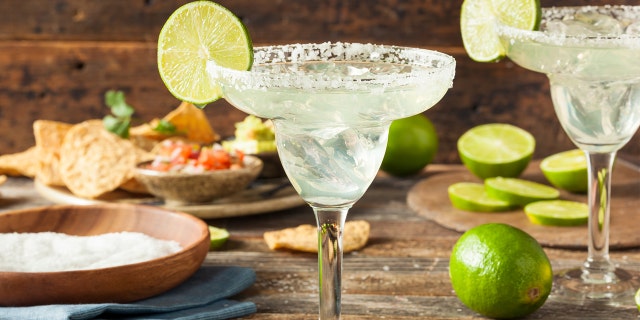 With the hashtags #food, #foodie and #foodphotography boasting over a combined 418 million posts on Instagram, it's clear that our cultural obsession with culinary fads is not going out of style anytime soon.
Keeping up with the times, Merriam-Webster has just added over 840 new words to its online dictionary, and over a dozen of them are food-related.
With inevitable entries like "avo" for avocado, "guac" for guacamole and "marg" for margarita earning mentions, foodies won't be surprised that "hangry" (the state of being simultaneously hungry and angry), "zoodle" (the so-called term for spiralized zucchini) and "hophead" (beer enthusiast) are now verified by Merriam-Webster as well.
More exotic terms including "quaffable" (enjoyable to drink), "iftar" (the Ramadan meal taken at sundown) and "Wagyu" (certain strains of a breed of black or red Japanese cattle noted for highly marbled meat" have also earned respective places.
NORTH CAROLINA CHICK-FIL-A WORKERS, DINERS PRAY FOR STAFFER BATTLING CANCER IN VIRAL VIDEO
Strangely, "mise en place" (a French term and culinary school 101 lesson, to prepare one's ingredients before cooking), "dragon fruit" and "mocktail" are new terms, too.
"As lexicographers, we are constantly tracking the ever-expanding lexicon, only defining the words that have demonstrated the kind of widespread, sustained, and meaningful use that shows they've become fully established members of the language," said Emily Brewster, associate editor at Merriam-Webster, of the new food words, as per the Detroit Free Press.
"Meanwhile, the language continues to do what it's been doing for as long as it's existed: grow and adapt to meet the needs of the people who use it," she added.
FOLLOW US ON FACEBOOK FOR MORE FOX LIFESTYLE NEWS
Bon appétit!