Grumpy Cat expands empire with iced coffee called Grumppuccino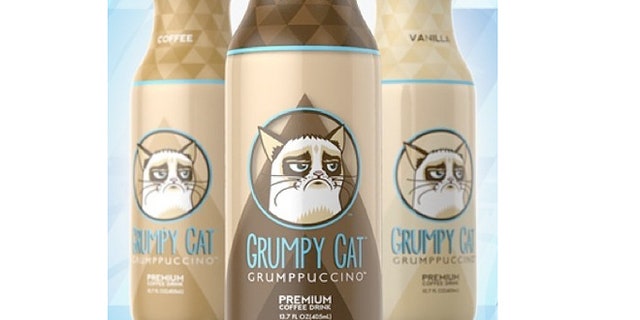 The pouting puss known as "Grumpy Cat"--whose video went viral in 2012-- is the inspiration for a new iced coffee, called Grumppuccino.
The Grumppuccino™ hits the market sometime next month, according to the company that is launching the drink.
Tarder Sauce, which is the cat's real name, is very popular online, with 100,000 Twitter followers and over a million likes on Facebook. The grumpy-looking feline has sparked a line of official licensed stuffed toys, t-shirts and stickers. Friskies is making Grumpy Cat the star of a TV ad for its cat food, and the cat will also be featured in a Hollywood film that's currently in pre-production.
Check out the video that made the cat famous.