Great Odin's Raven! Company releases a Ron Burgundy scotch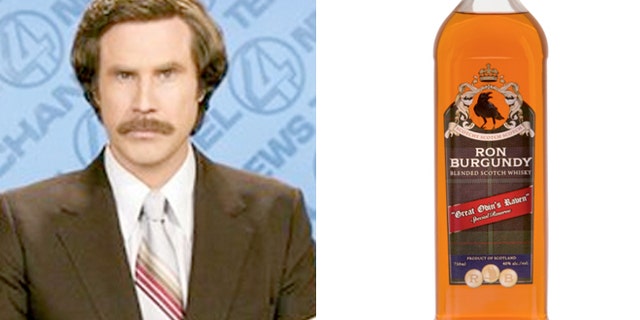 First there was Ron Burgundy Scotchy, Scotch, Scotch ice cream, which was pretty great. But we have to admit that we're more than a little excited about this latest promotional tie in.
Riviera Imports has announced a new a new Ron Burgundy-branded Scotch called "Great Odin's Raven Special Reserve" made in honor of Ron Burgundy's character and the upcoming release of "Anchorman 2: The Legend Continues."
Bottled in Scotland, the 40 percent ABV Scotch blend is made with whiskies from Speyside, Highlands, and Islay, and will sell for about $25 a bottle, according to Riviera.
"Not just for Anchorman fans," the scotch is perfect for a night of jazz flute or just pouring in your Scotchy, Scotch, Scotch ice cream.