Google Maps is using fast food chains for directions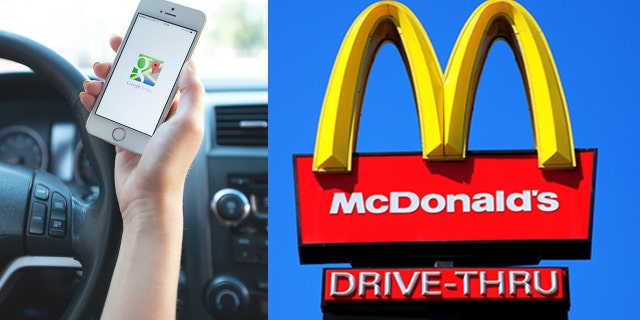 Google Maps is becoming a little more human by using iconic landmarks when giving directions, instead of specific street names – and it's taking many users by surprise.
"Google Maps just told us to turn left at Taco Bell, and we are so confused," Elizabeth Yang wrote on Twitter.
APPLE MAPS MAKE IT EASIER TO TRAVEL WITH NEW AIRPORT LAYOUT FEATURE
The tech giant confirmed to Engadget that the Maps program was using landmarks – typically fast food chains with well-known signage – as a way to make navigation simpler – and more natural, since many people give directions using obvious landmarks rather than mentioning street names.
So far the roll out has not been nationwide, and Google did not say whether the feature would become permanent or be released to a wider audience, Food & Wine reported. Though, several Google Maps users have enjoyed the new guidance.
"Google map navigation just told me to turn right 'after the Pizza Hut' as opposed to a specific road name. Finally! Directions I can follow!," Stacey Carlin tweeted.
"So @googlemaps instructed me to "turn right after Burger King" ... I think this is the best update yet. #mindblown," Deemah wrote.
FOLLOW US ON FACEBOOK FOR MORE FOX LIFESTYLE NEWS
However, others are already anticipating problems with using well-known chain restaurants.
"So @googlemaps how much did @McDonalds pay you for this partnership?? 'Turn right at McDonald's?!?!' C'mon," Patrick Sullivan tweeted.