Gluten-Free Apple Cereal Muffins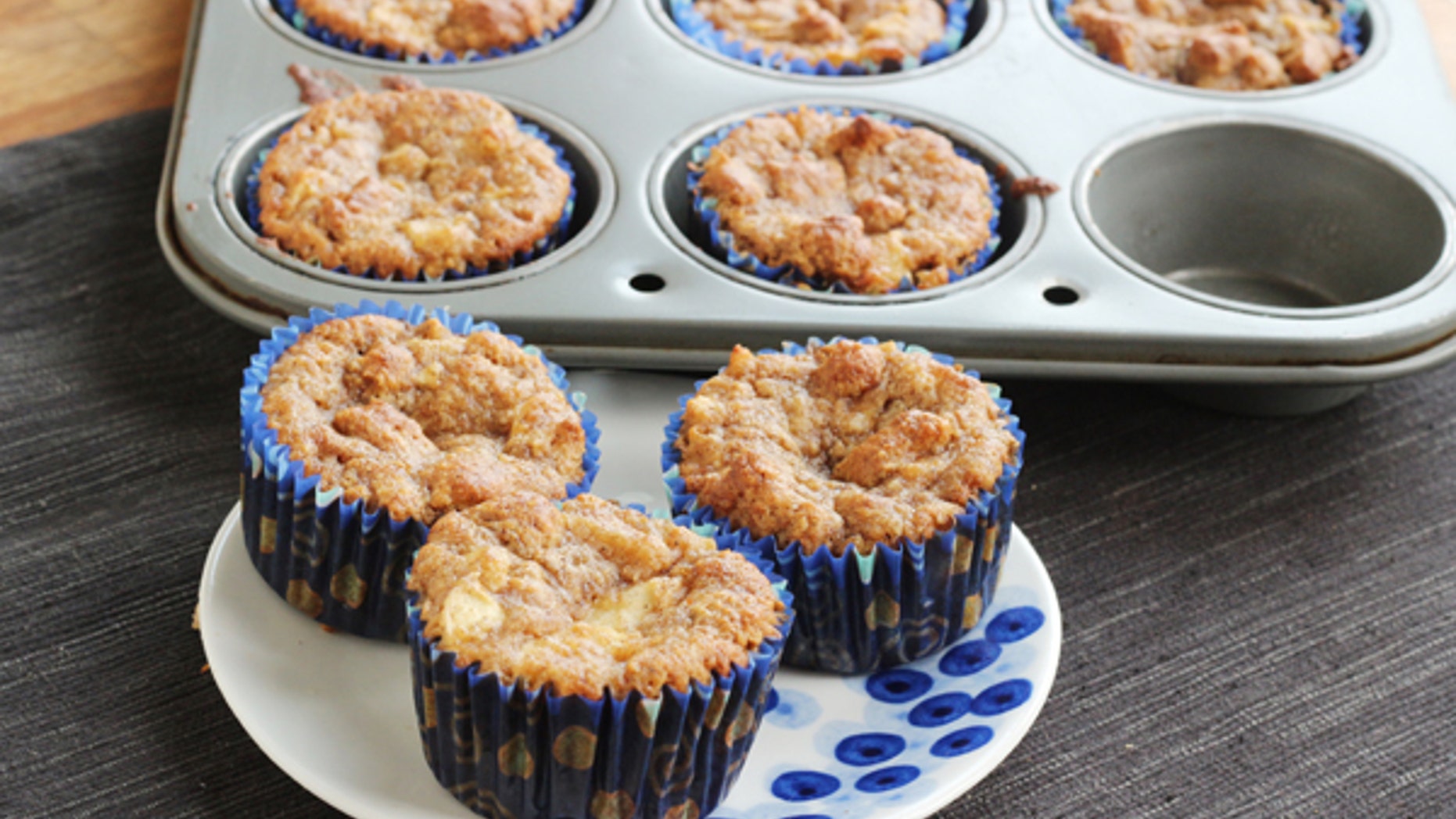 Get in the spirit on National Cereal Day, with these Gluten-Free AppleCereal Muffins with Rice Chex. Eat these for breakfast, an afternoon snack with coffee, or for brunch while you sit reading your Sunday paper pretending that you don't have to do laundry.
Cook Time:15 min
Prep Time:15 min
Total Time:30 min
Servings: 12
Ingredients:
1 cup Rice Chex
1 cup almond meal/flour
1/4 cup sugar
2 teaspoons ground cinnamon
1/2 teaspoon ground ginger
1/2 teaspoon ground nutmeg
1 teaspoon baking powder
1/2 teaspoon baking soda
1/4 teaspoon salt
2 large eggs
1/2 cup unsweetened applesauce
1/4 cup canola oil
1 teaspoon vanilla
1 medium apple, peeled and chopped
Preparation:
Preheat oven to 350 F. Put 12 muffin cup liners in a regular sized muffin pan. In a large bowl, mix Rice Chex™, almond flour, sugar, cinnamon, ginger, nutmeg, baking powder, baking soda, and salt.
In a medium bowl, blend the eggs, applesauce, canola oil, and vanilla. Pour the egg mixture into the dry mixture and add the apple. Stir until blended.
Scoop batter into muffin cups filling about ⅔ full until all 12 cups have batter. Bake for 15-20 minutes until a toothpick inserted the muffin comes out clean.