Girl Scouts Announce Three New Cookie Flavors, Two Are Gluten-Free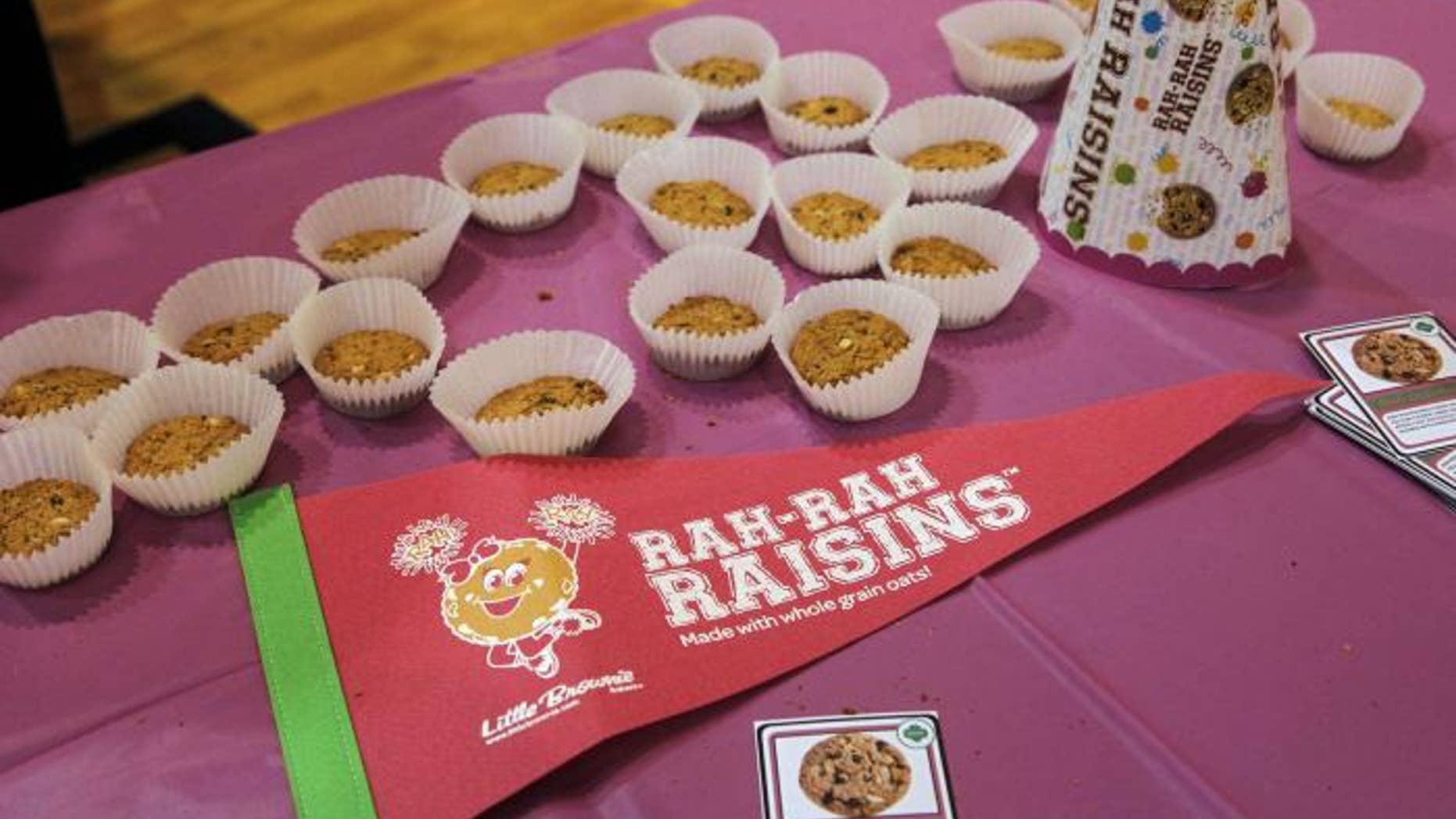 On Monday morning at approximately 7:36AM, the American Broadcasting Company transmitted one of the most important broadcast announcements of the 21st Century: The Girl Scouts of the U.S.A. are introducing three new flavors of cookies.
Furthermore, the GSUSA's newest nationwide offerings include two varieties of gluten-free cookies, which is a first in the organization's 98-year tradition of peddling cookies to its parents' co-workers.
Check out each new variety below (along with the GSUSA's official descriptions of each cookie) before quietly concluding that Thin Mints and Samoas are still probably your favorites:
Rah-Rah Raisins
"Made with whole grain oats, these new hearty oatmeal cookies are packed with plump raisins and Greek yogurt-flavored chunks. An addition worth cheering about this cookie season!"
Trios
"Chocolate Chips nestled in a gluten-free peanut butter oatmeal cookie. Millions of Americans have problems eating food with gluten — and now there is a Girl Scout Cookie just for them! Made with whole grain oats and real peanut butter, the Gluten Free Trios is premiering in a number of test markets this year."
Toffee-Tastic
"Indulgently rich, buttery cookies with sweet, crunchy golden toffee bits. A gluten-free variety offered only in select Girl Scout council markets for as long as supplies last."
At the very least, they all look better than those Cranberry Citrus Crisps they introduced back in 2013. We can all agree on that, correct?