Giada De Laurentiis cuts her finger on a live Food Network special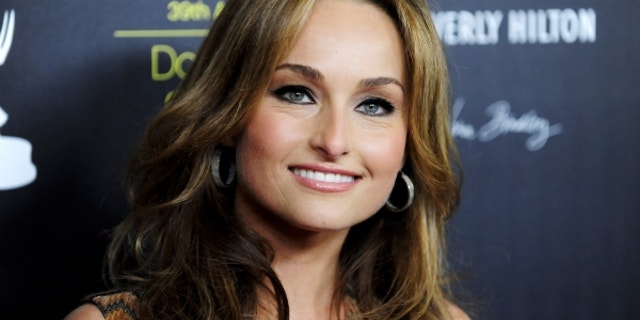 Let this being a warning for all you home cooks prepping for the big Thanksgiving meal. Even the most seasoned of chefs can take a chunk out of their finger while slicing through the turkey–and on live TV no less.
TV chef Giada De Laurentiis was slicing through a turkey roll she'd prepared for a live Food Network Thanksgiving special Saturday with Bobby Flay, Alton Brown and Ina Garten when, according to Radar Online, she went pale and whispered to Garten that she'd cut herself badly.
"She seemed to go pale and got very quiet putting pressure on it and whispering to Ina (Garten) that it was bad," a witness told the website. "She looked like she was about to faint."
The Food Network cut to commercial and, when they came back, Brown announced she was getting patched up, later tweeting this good-humored remark.
He was joking, of course, and De Laurentiis was back on set in about 15 minutes with a finger full of stiches and a bandage on it. The show must go on after all.
Laurentiis later sent out pictures on her Instagram account of her mangled finger framed by her new festive-looking acrylic nail job she'd gotten before her accident.
Appearing on the "Today" show Monday, the TV chef said the accident ruffled a few feathers on set.
"I think everybody kind of freaked out. We don't do live television usually on Food Network. These things usually just get hidden," she said.