German police searching for pizza stalker who sent over 100 pies to annoyed lawyer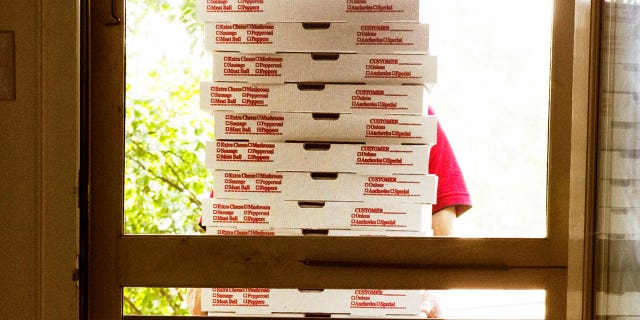 German police are investigating a case of severe pizza-stalking in the western town of Dortmund.
Police are looking for someone who's bombarded a lawyer by sending scores of pizzas to his office.
WATCH: PIZZA SHOP CUSTOMERS BRAWL OVER MISSING PHONE THAT WASN'T REALLY MISSING
They said Wednesday the annoyed lawyer pressed charges in January, but told them he had no idea who was behind the unwanted food deliveries.
Local newspaper Ruhr Nachrichten named the lawyer as Guido Grolle, who told them he had already received over 100 pizzas. Grolle says "it's so irritating, I don't even get my work done anymore." The lawyer added that, sometimes, notices about the first deliveries of the day pop up on his phone during his morning shower.
FOLLOW US ON FACEBOOK FOR MORE FOX LIFESTYLE NEWS
Lately, however, the anonymous buyer's tastes have changed: There have also been deliveries for sushi, sausage and Greek food.