Georgia 3-year-old loves Waffle House so much, he was made an 'employee' on his birthday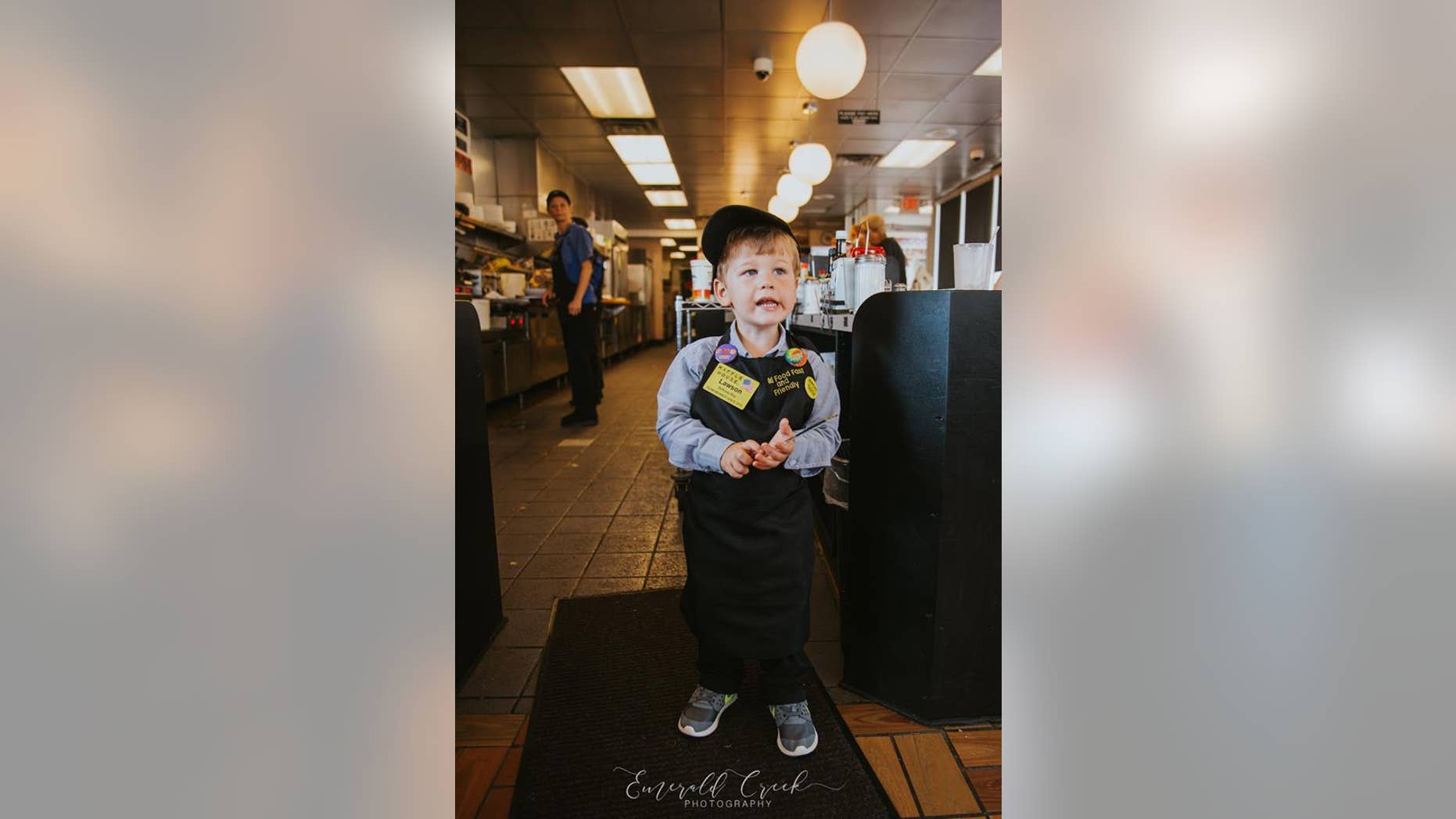 A lot of kids love waffles, but one 3-year-old Georgia boy's passion for the breakfast food is so great, his mom held his birthday party at Waffle House.
Lawson Cooper's love of the 24-hour breakfast chain began at a young age. "Lawson has loved Waffle House since he began eating solid food," his mom, Natalie Cooper, told ABC News.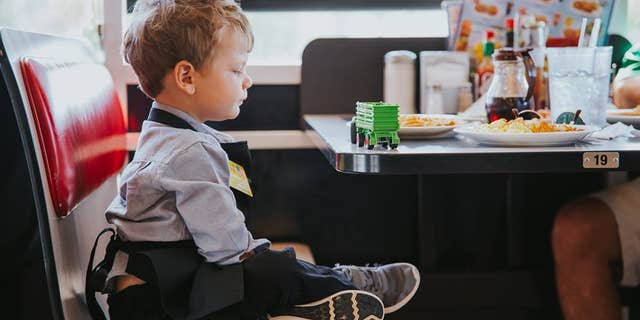 AMAZON PRIME SPREE: 6-YEAR-OLD 'SCAMMER IN THE MAKING' ORDERS HERSELF $350 WORTH OF TOYS
Natalie said hosting her son's birthday at the restaurant was an "obvious choice," so on a recent Saturday afternoon 16 people, including Lawson's parents, siblings, cousins and grandparents, gathered to celebrate in the Buford, Ga., location.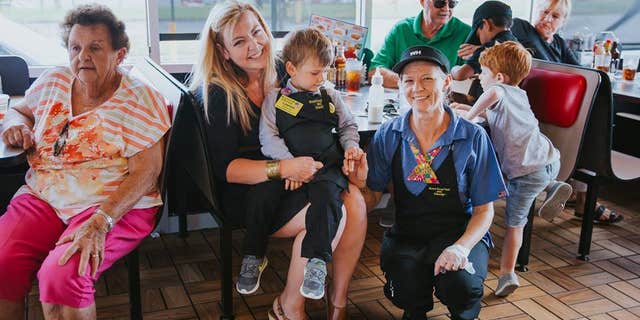 "We were the only customers in the restaurant ... our server was sweet and accommodating to our crazy bunch," Natalie told ABC News.
Ashley Donohue of Emerald Creek Photography documented the entire celebration, including the Waffle House-themed cake Natalie had made.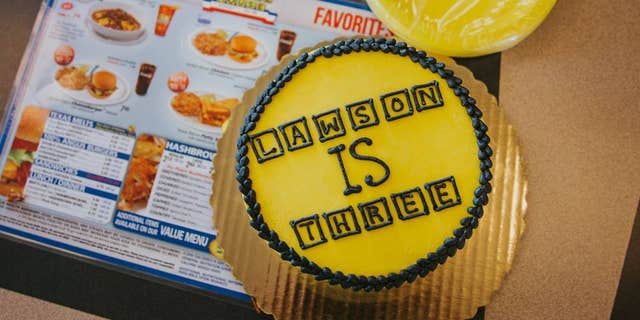 "The staff was super friendly and loved the fact that we were doing a birthday party there," Donahue told ABC News.
To make the day even more special, Lawson was dressed up like an employee and was given his very own nametag and apron covered in Waffle House pins, which he was particularly excited about.
"He knew about the theme because he was very excited about the pins on his apron and his name tag that he was going to get," Natalie said. "He was talking about his 'waffle pins' for weeks beforehand."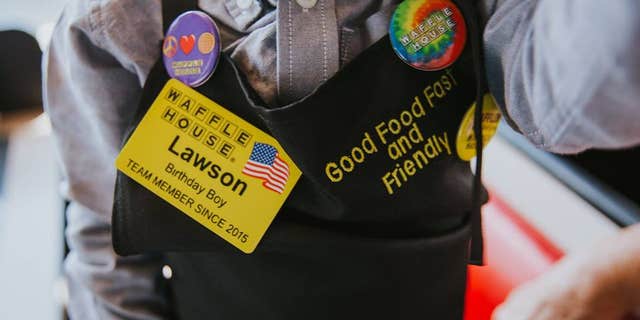 FOLLOW US ON FACEBOOK FOR MORE FOX LIFESTYLE NEWS
Lawson's mom said her young son always orders the same thing whenever they visit his favorite spot: "The kids' waffle with sausage and a boiled egg on the side." The only stipulation? "Just not at breakfast time."